Accreditation Process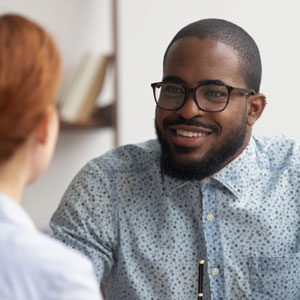 Prepare Your Ministry
Become an affiliate member with CCCC. If your organization is not already an affiliate member, join now to begin enjoying all the resources and benefits of affiliate membership right away. Your affiliate membership fee will be credited towards your Accreditation fees once you are approved for Accreditation.
Review the Accreditation Program Guide, including the detailed Standards of Accountability, to implement any changes that are required to bring your organization into compliance with the Standards.
Submit Your Application
Complete your application form, gathering all required supporting documents.
Submit your application to CCCC by email or mail. The base fee (due with application) can be paid by cheque or over the phone, by credit card.
Annual Membership Fees
The base fee is $965 for 2023.
There is an additional fee of $50 per $100,000 (2021) of official receipted income as per the charity's T3010 (Annual Information Return). The maximum additional fee is $5,000. The additional fee is billed on a pro-rated basis for the calendar year and is assessed at the time of approval. Both fees are reviewed annually. Fee changes, if any, are implemented each January.
Application Review
Once the review is complete, CCCC staff will provide a detailed report that confirms compliance or outlines any necessary steps to achieve compliance.
Once compliance is confirmed, CCCC will provide a formal letter of congratulations, along with an invoice for the additional fee. Shortly following approval, your charity will receive a framed certificate indicating your Accreditation, along with access to promotional resources, so that you can share the news that you are Accredited.
Display Your Ministry's Accreditation
Once approved, we encourage you to use all the promotional materials available to spread the news that your ministry has earned CCCC Accreditation!
Display your Accreditation on your website and materials.
Complete your profile on GiveConfidently.ca.
Order free promotional inserts to include with your donation receipts and/or fundraising appeals.
Maintain Accreditation
Continue to uphold the Standards and demonstrate compliance by participating in the annual confirmation of compliance and periodic onsite field reviews.
Annual Reviews – Submit an annual confirmation of compliance (checklist) along with key documents (e.g., audited financial statements, T3010) to CCCC. The annual compliance form is due six months following your charity's year-end. CCCC reviews the information and sends notification confirming compliance or requesting additional information.
Field Reviews – Virtual and/or onsite visits are carried out by CCCC representatives every four to five years. The onsite review provides us with the opportunity to meet with key personnel and review additional documentation in more detail.
Non-Compliance – The member will be notified as quickly as possible of any identified area of non-compliance. CCCC will provide a specific time frame in which the charity should demonstrate compliance. We are here to help! We will make every effort to help your charity achieve compliance.
Contact us about Accreditation
Ready to explore if Accreditation is right for your charity? Contact us to learn more and we will be in touch.