The Pursuit conference in Edmonton on May 3-5 is a learning experience designed for Christian ministry leadership teams. It is a fantastic opportunity to grow in your role, sharpen your skills, and connect with Christian ministry leaders from across Canada.
The plenary speakers are people who I believe have a thoughtful, prophetic word for ministry leadership teams. After decades of tumultuous change, they will help us assess the opportunities and create fresh vision for how we can be the church at its best and advance its mission.
Here's what the plenary speakers will be sharing at the conference.
Being Christian in a Secular Society
Surely one of the unique challenges for the church in our day is to discern what it means to be faithful in such as time as this. One option is that we choose not a 'ghetto' mentality or a 'culture wars' posture but rather seek to "be in but not of" our world and that we actively "seek the peace of the city" in which God has placed us.
Gordon T. Smith, is President of Ambrose University, where he also serves as Professor of Systematic and Spiritual Theology.
Leading in Disorienting Times
Seismic shifts are taking place at a rapid pace within society and all its institutions. The usual responses appear inadequate. Christian institutions and churches feel adrift in a sea of change and radical disorientation. One writer describes these disorienting times as "the age of the unthinkable." What was once foundational and affirmed is now debatable or radically reframed. How do we lead in these times? What do organizations and churches need know to effectively navigate and negotiate the swirling currents surrounding them?
Gary Nelson is President and Vice Chancellor of Tyndale University College & Seminary.
Living in Hope After Christendom
While the prevailing story of the church in Canada today is one of decline and decay, the history of God's people and the creative work of the Holy Spirit offers Christian leaders both direction and hope for their work in these days of challenge and transition.
Lee Beach is the Associate Professor of Christian Ministry, Garbutt F. Smith Chair in Ministry Formation and Director of Ministry Formation at McMaster Divinity College.
Citizen of Heaven – Citizenship in Canada
In addition to the three plenary presentations, Wendy Lowe, Senior Pastor at NEXT Christian Community Church in St. Albert will give three devotionals on the related topic: What is a Christian to think and do in Christianity's new reality?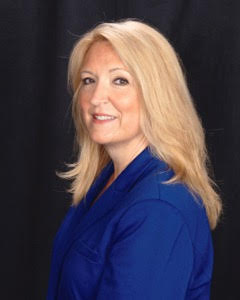 Your invitation to come
There are many reasons to be excited about The Pursuit '17, but I'd like to highlight my top five:
Gain inspiration. The speakers at The Pursuit will fill your cup with life-giving insights from God's Word.
Sharpen your skills. The Pursuit's interactive learning sessions are uniquely tailored to a Canadian Christian ministry context. Learn from leaders in your field and gain practical tools that you can apply to your ministry.
Meet new friends. Join a networking dinner or strike up a conversation over one of our coffee breaks. The Pursuit is a great place to meet new people, exchange ideas, collaborate, and share ministry experiences.
Talk to vendors. Wander through The Pursuit's exhibit hall to find vendors with something special to offer to your ministry.
Access conference material year-round. Why stop learning right after the conference? The Pursuit allows you to access training videos, handouts, and forums year-round so that you can learn and network in a virtual setting.
Register today at the-pursuit.ca!
Come and get your creative juices stirring as you set your mind on breakthrough thinking! I'm looking forward to connecting with you in Edmonton at The Pursuit!
Be sure to register before March 31st to take advantage of the early bird pricing!