To help churches and Christian agencies better fulfill their missions, CCCC has asked the Evangelical Fellowship of Canada to bring their expertise to the The Pursuit '17 conference. Now, at one conference, you and your staff can  get ideas to support both your organization and your mission.
Here is what EFC is contributing.
Church & Society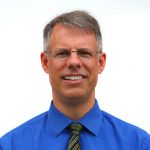 Rick Hiemstra, the EFC's Director of Research, will explore church and cultural trends using public opinion data and examples from popular culture. He'll also talk about how we can faithfully present the Gospel to a culture that finds it, and us, increasingly strange.
What's Happening in Mission Engagement
Rick will also present will present new findings from the Canadian Evangelical Missions Engagement Study. This major multi-phase study looks at how evangelical affiliates, their pastors and their churches understand and engage with missions. He'll explore trends in short-term missions; long-term mission calling, sending and training; church missions budgets and missions awareness.
Effective Discipleship for Today's Youth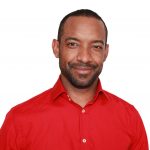 Joel Gordon, former youth pastor, producer of the youth TV series Love Is Moving, and now Creative Director at EFC describes his workshop this way: We live in a culture that is changing rapidly. What are some key insights that we need to know about today's youth culture as we disciple young people and engage them as disciple-makers? In this workshop we will explore some insights from the Hemorrhaging Faith study and share effective approaches in discipling youth today.
Video & Digital Media for Ministries and Churches
With video as a leading online communication tool, this workshop will explore how to effectively use video in your church or organization regardless of the budget that might be available to you. We will also explore cost effective ways of building a high quality website and best practices for using video and social media together.
Joel Gordon's professional work in film and television spans 27 years working as an actor, editor, director and documentary producer.
Why Palliative Care Matters & Why We Should Support It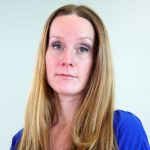 Euthanasia and assisted suicide are now legal in Canada. It is already being suggested that 'medical assistance in dying' could save Canada millions of dollars a year in health care costs. As Christians, we believe that the compassionate response to those who are suffering or at the end of life is to provide support and encouragement with high quality palliative care. Yet it is estimated that palliative care is only available to about 30% of Canadians who need it. How can individuals and congregations support and encourage palliative care for all Canadians?
Julia Beazley has been with the Evangelical Fellowship of Canada since 1999 and took on the role of Director of Public Policy in 2016. She works in EFC's Centre for Faith and Public Life based in Ottawa.
Pornography: The Public Health Crisis of the Digital Age
Julia Beazley will also be presenting a subject that unfortunately affects the church just as it does the general public. What is the cost of the widespread use of pornography to our society? Pornography is more graphic and more violent than ever before. It is also more widely accessible than ever before, to adults and to children. A growing movement of experts and advocates is calling it the public health crisis of our time, and a growing body of research tells us why. What can we do, as parents, as churches, as concerned citizens, about the impact of porn on our young people and our society?
Register today at the-pursuit.ca!
Come and get your creative juices stirring as you set your mind on breakthrough thinking! I'm looking forward to connecting with you in Edmonton at The Pursuit!
Be sure to register before March 31st to take advantage of the early bird pricing!