Authored by Mark L. Maxwell, President, Prairie College
Stories of Faith in action…
From the foundation of the school in 1922, the heartbeat at Prairie has been "To know Christ and make Him known." We continue in that tradition, in alignment with the global church.  Our Sole Purpose (or our "vision") is "to be, and invite others to be, lovers of God… who make disciples, who influence culture, and who build His kingdom."
Each of our programs has the objective of preparing people to meet the greatest needs of the world.  An important part of that preparation is the study of the entire Bible (all 66 books), a key part of each degree program.  This commitment to full coverage of the Canon required some substantial adjustments to our programs which has taken a few years to implement.
At the same time, as we moved our curriculum back to being Bible-centred, we were invited to deliver our one-year Bible immersion program (basically the first year of our four-year degree programs) in Bowden Institution, a penitentiary about 45 minutes from the school.  It was 15 months from the time of our first meeting to the first class (in September 2016) with a group of 15 inmates, a most unusual class of freshman!
Then, about a month ago, a letter landed on my desk.  Here are some clips from it…
God bless you guys!  
I believe Jesus Christ has come through all of you.  The process to make college Bible classes in prison happen has been challenging.  I can't imagine all that was required to make this happen, but I'm thankful.  Education opens so many doors for everyone that takes the journey.  Especially when that journey involves our Saviour Jesus Christ.
I firmly believe that the education I'm receiving will impact family, friends, and my community.  I further believe because of this education I will have a positive influence on every person I come into contact within the system.  I finally believe that Jesus Christ has a plan for me.  My life has changed drastically since coming to Bowden…
I want people to know how Jesus Christ saved me, and how he used people to intervene in my life.  I truly believe this is my second chance at life…  I almost didn't do it (participate in the Prairie Bible College program)…I'm struggling, but for the first time in my life, I like who I am.
I want to thank everyone who has helped make this happen…I heard there were thousands of people praying for us to succeed, and I almost left the class.  I was so scared; I wondered what I got myself into.  I went back to my cell, and I got on my knees.  I started praying.
I said to God, "Thank-you for putting so many people into my life, and thank-you for forgiving me."  (He went on to personally thank, by name, the warden, the chaplains, the funders, the Prairie dean and teaching team, and our partnering charity).
His closing was:  Our classroom is the place where Jesus took all of us, and said, "I have plans for all of you.  I'm here to get you guys ready."  I believe all the students in the class have a dream, and that is to be Bowden Institutions' first Prairie Bible College diploma graduates.  
God bless all of you guys!  C.B.
This was a story of five-part harmony, the prison, the chaplains, a partner charity that wishes to remain anonymous, donors who funded the costs, and the Prairie College team.  Our teaching team was an A-Team that only God could have brought together.  Only God could have orchestrated events and moved hearts to open the doors to give us this opportunity.
Only God provides the second chance that we all desperately need.
To Him be the glory…
Mark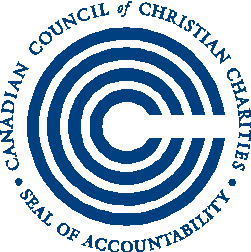 This charity has been certified by the Canadian Council of Christian Charities. Charities that display our Seal of Accountability demonstrate ongoing compliance with high standards of financial and organizational integrity. To find out more about this charity or other Certified charities, visit giveconfidently.ca.
More from CCCC
Latest
Categories
Tags
Series