Great Board-Staff Relationships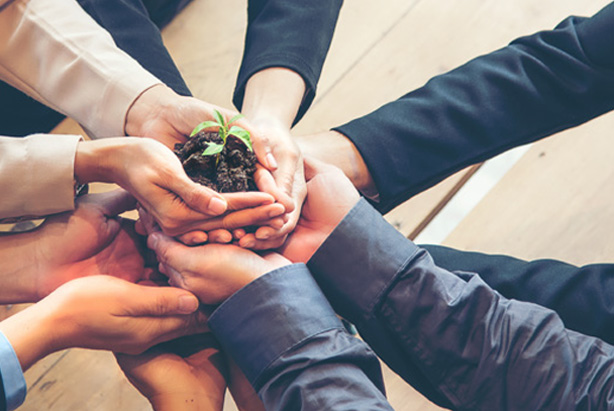 A great board-staff relationship is key to a thriving ministry. In this course, author John Pellowe, CEO of CCCC, walks through the components of a healthy relationship between boards and their senior leaders. You'll be provided with practical ways to support each role, resolve conflict, conduct leadership reviews, and end the relationship well. This course uses a variety of video, audio, and written materials.
Required reading:
The textbook for this course, The Board's Most Important Relationship, features discussion guides and perspectives from six consultants and practitioners. The e-book is available here, and the paperback is available here .
The course adds insights and application activities to the textbook material. Together, the book and course form a comprehensive board development resource to help directors and senior leaders forge a great working relationship for the sake of their ministry and the cause of Christ.
Assignments & Activities:
Assignments and activities included in the course have been designed to help you apply the ideas presented. It is not necessary to complete every assignment and activity. If you feel that completing an assignment or activity would be helpful for your ministry or professional development, do so; if not, skip it.
You can always come back to it another time when it makes more sense for you to do the work. You can complete all activities and assignments at your own pace.
Time investment:
Excluding the assignments and activities, the entire course will take approximately 2.5 hours to complete. To help you plan your time, each module shows an estimate of time required for completion.
Completion:
When you've completed all the modules, regardless of how many assignments and activities you complete, you'll receive a completion email. Learners with professional designations may be able to count course completion towards their continuing professional development requirements.
After completing this course, board members will be equipped to do the following:
Develop policies and practices that support the senior staff leader's personal and professional growth, enable the senior staff leader to do his or her job, and create a relationship that will maximize the probability of organizational health and mission success.
Appraise the senior staff leader's performance formally and informally using processes that respect Christian theology and the leader, while addressing three categories of performance indicators.
Analyze the quality of the board-senior staff leader relationship against four common harmful senior staff leader behaviours and take corrective action as required.
Design a plan to end the relationship well under five possible scenarios.
After completing this course, senior staff leaders will be equipped to do the following:
Adopt behaviours that will earn the board's trust.
Provide organizational leadership, while at the same time serve under the board's leadership.
Support the board's work and contribute to the development of its governance skills.
After completing this course, both board members and senior staff leaders will be equipped to do the following:
Define the theological principles that set the standard for the board-senior staff leader relationship.
Design action plans to apply theological principles and improve the board-senior staff leader relationship.
Non-members: Courses in the Training Centre are available to CCCC members only.

This course requires a purchased textbook or e-book