Receipting - What Types of Gifts May be Receipted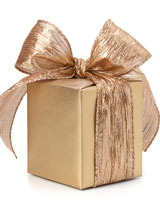 ​​This webinar will help registered Canadian charities to better understand what types of gifts may be receipted when applying the principles taken from Common Law and the Income Tax Act. Concepts such as split receipting, eligible amount, and advantage are discussed using a variety of examples common to Christian ministries. If you ever struggle with knowing what types of gifts may be receipted, then this webinar is for you! ​​
Length: 14 mins 51 sec
Presenter: Gilbert Langerak
Select CCCC webinars are available for purchase by non-members (pricing below.)
Members: FREE
Non-members: $25
Receive notifications for upcoming events, newly published resources, and more!
Never miss an event, webinar, or conference ever again. Receive notifications straight to your email by subscribing to our "CCCC Events & Webinars" emails. We respect your privacy and inbox capacity, and will only send you the information you need to know.