Our Big Story
The following are five key components that contribute to the big story of CCCC and its success over the past 50 years. (Click on any component to learn more)
---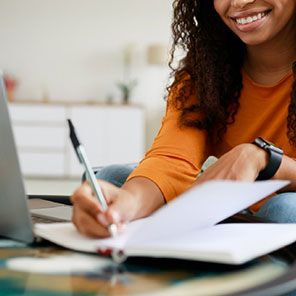 A message of thanks from Grantham Mennonite Brethren Church
The ministry of CCCC is a highly valued service which is provided for churches and Christian ministry agencies all across our country. Our church greatly appreciated the assistance of 4C's in a special way a few years ago. The church office administrator passed away unexpectedly, and she had managed all the finances for us. God graciously provided a new office administrator who was very capable and willing to learn the details of the needs for bookkeeping in the office. She greatly valued the help of 4C's to provide the necessary information needed in the transition and received answers, information, and advice in dealing with finances, legal and government questions and more. The big task for her in her new role was graciously assisted by the knowledgeable, competent staff at CCCC.
We in the churches and ministry organizations want to be responsible and keep our records in good order to honour the Lord in faithful record keeping. The many requirements that change regularly are known by 4C's and their willingness to inform, train and help as needed makes their service extremely valuable to so many.
May God's blessings help to sustain you as you continue to be available for so many.
---
Simon Yeomans Associate Director (Support Services) | Directeur adjoint (services internes) OM in Canada
It can often be disconcerting moving around the world with an international mission. Originally from the UK and having spent 17 years serving with OM in France alongside my Canadian wife, I moved "back" to Canada in 2018. For me it was all new, for my wife it was a return to her roots.
Although I enjoy learning about new cultures and ways of doing things, it's always a steep learning curve when managing finances in a country other than your own. What can be even more disconcerting is the feeling that colleagues who have been in the country much longer than you are looking to you for definitive answers on complex and convoluted questions to do with salaries, pensions and employment law.
So what a huge comfort it is to find an organization like the Canadian Centre for Christian Charities whose goal it is to offer support and encouragement, cheering on organizations like ourselves from the sidelines. Not only a comfort, but also a relief as I have got to know individual members of staff who go out of their way to share solutions and suggestions.
Early on we had a significant question about Employer Health Tax and the rules relating to missionaries working abroad. We had good advice, but were reminded of the need to run it past a lawyer. How surprised we were then when we heard that the lawyer himself had checked his findings back with the CCCC's! If that's not a vote of confidence, what is? We are indeed truly blessed to benefit from the support of such a great organization and would have no hesitation in encouraging others to join the team. Thank you CCCC's!
---
Terry Martin, Rising Above
The CCCC played a very key role in the early development of Rising Above Abuse Counselling Agency. In 2002 I was asked by the Board of Directors to do a project for them- complete the charitable registration process with CRA. The charitable sector was a totally new world to me at the time and I needed to find people willing to help me. Truth be told, I was looking for favours as the charity had little funds available. I knew of the CCCC from living in Elmira just a few years before, and I knew my neighbor at that time, David Johnson, worked there. I reached out to David for help. He patiently guided me through the process, and in particular, spent hours writing the purpose statements with the information I had given him. What a blessing he was! After submitting the registration and many months of waiting, it was approved.
Through the process of application, I gained some understanding of what is required by CRA to maintain the charity. Being at a point in my life of seeking God about a career change, I told the Board of Directors that I would take on this duty and develop the organizational aspect of the charity as their first employee. Starting from scratch, I needed help and resources so again I turned to my connections with people who worked at CCCC at that time or before. Their help was invaluable! Similarly, over the last 20 years, I have repeatedly reached out to CCCC for direction, answers, and/or resources.
In sum, the CCCC has played a significant role not only in the early development of Rising Above but also in its continual development as an organization.
---
James S. Eagles, President, Intercede International
Our Mission organization, Intercede International, has been a seal member of the CCCC for 36 years since 1986. Over these years we have benefitted so much from the corporate and administrative advice given by the CCCC. We have received advice on numerous topics that affect our governance, human relations and staffing policies and corporate and overseas policies and help dealing with government mandates. In addition to the wonderful and helpful advice on establishing our policies, another great thing that stands out to us is the awesome, dedicated and warmly welcoming service that the staff of the CCCC have provided to me and our Intercede ministry.
The CCCC delivers the best service ever in responding to our inquiries and needs in such a timely, efficient and welcoming Christian manner. Over the years we have faced, challenges with staff, with governments, with constituents and with our overseas ministry endeavours for which the CCCC has held our hands to guide us into the wisest and Christ like way to handle our problems and challenges. The CCCC is a gift from God and a real blessing to churches and Christian ministry organizations that helps us by providing us the wisdom, direction and practical advice we need to help guide us through the many life challenges that ministries face in this age we live in. We at Intercede International are about to enter our 70th year in 2023 and we want to Congratulate the Canadian Centre for Christian Charities for their 50 Years of Wonderful Service to Christ Jesus our Lord and to the Members of His Body, both corporately and individually. God Bless You Abundantly for your Service to Us and to Him!
See more stories
What's Next for CCCC Members?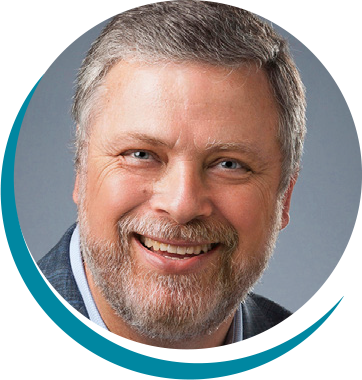 Rev. John Pellowe,
Chief Executive Officer
---
As the video A Special Message for CCCC Members explains, CCCC would not be celebrating 50 years of ministry if it were not for you, our members. You are the reason we exist. It's been a great 50 years, and you may be wondering what the future holds for CCCC members. As always, we are working hard behind the scenes on new initiatives to further enhance our services, and we have several projects underway:
We are developing the CCCC Organizational Design Lab to help members become ever more exemplary, healthy, and effective Christian ministries. Members will be able to do an online assessment of their organization, set goals for the ways in which they'd like to develop, and use overview articles related to their goals to begin planning for their achievement. These overview articles are already being regularly published to the Knowledge Base. The program will launch in late 2023 and will be included at no additional cost in CCCC membership.
We're working on a mentoring program for ministry staff and volunteers that will connect mentees with mentors from across the Christian ministry sector. The launch date is late 2023.
We are in the midst of a multi-year program to refresh and upgrade our entire Knowledge Base. Every month, significant improvements add to the richness and usefulness of the Knowledge Base.
We've transformed the Training Centre into The Learning Table. Much more than just a name change, we have moved the program to a state-of-the-art online education platform with significantly enhanced capabilities. The Learning Table will launch soon with nine online courses and many more to be added over time.
As we celebrate CCCC's 50th year in ministry, we thank you for your continuing support! Our work would be meaningless without you. As we help you build great organizations to fulfill your missions, would you help us fulfill ours? All it takes is to tell another ministry how much you value CCCC and to refer them for membership here . We'd love to serve every Christian ministry and further strengthen the Christian ministry community across Canada!
Thank you to our highly valued members for 50 years of ministry—couldn't have done it without you!
Would you consider recommending CCCC to a friend in ministry?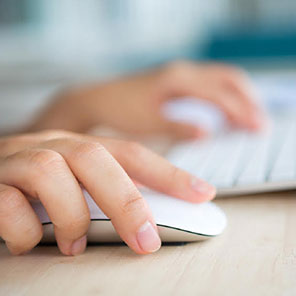 Has CCCC made an impact on you? We would love to hear your thoughts so we can share them and encourage others.