The ministry of CCCC was born on October 12, 1972.
Ian Stanley had the original idea of creating a new organization. He had been invited to share World Vision Canada's expertise in fundraising with Christian ministries at a meeting held in Ottawa. Not only was his own workshop full, but all the handouts were snapped up by those who attended other workshops.
Thus, stewardship was the original 'demand' that CCCC was created to satisfy.
However, Ian's concern was the plight of overseas missionaries on retirement. After serving for their entire careers, many were left with no financial resources to see them through their old age. Ian wanted missionaries to have access to a pension plan and thought that CCCC would someday be able to administer one.
Ian came home from Ottawa and recruited six of his friends to create the original board of a new organization. The seven individuals who met (in their personal, rather than organizational, capacities) on October 12th were:
Ian J. Stanley, Director of Stewardship at World Vision Canada (Toronto);
Albert Edgar, Manager of Estate Planning at Montreal Trust Company (Winnipeg);
J.A. Lennox Brown, a lawyer in public practice (Toronto);
Melvin L. Steinmann, Executive Director of Stewardship at Ontario Bible College (Toronto);
Menno Dirks, Assistant to the President/Stewardship at the Christian and Missionary Alliance (Saskatchewan);
Miriam Kenyon, a lawyer in the Stewardship Services Department of Wycliffe Bible Translators of Canada (Calgary); and
Lindsay J. Neilson, Director of Administration at Youth for Christ, Toronto (Toronto).
On that day, they agreed to establish a body that would serve Christian ministries and churches with information and training in administration, fundraising, and the managing of other resources.
Ian faithfully served as CCCC Board Chair from 1972-1979, when Ken Dick, who was a Vice President at World Vision Canada, succeeded Ian as chair of the CCCC working board and was instrumental in growing CCCC. Ken oversaw the creation of the CCCC Certification program and introduced the predecessor of our Member Support Team: members could mail their questions to the board and receive a response by mail.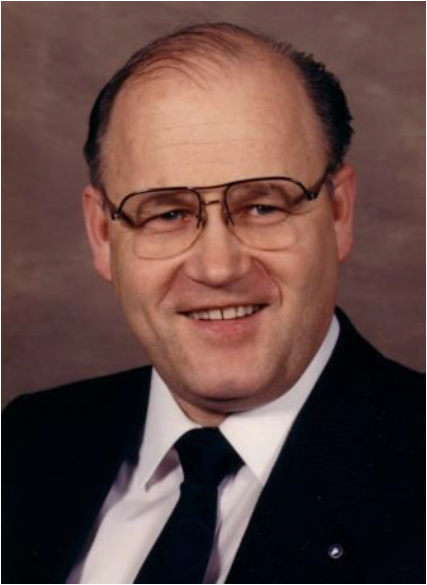 Fast-forward to 1983, and that's when Frank Luellau was appointed executive director … to a maximum of three days per week at $100 per day, and "to be reviewed at the next board meeting." He started on September 1 and became the first full-time employee effective January 1, 1984.
With Frank's appointment, CCCC opened its first office at 354 Charles Street East, Kitchener, Ontario. A year later, the office relocated to Elmira, Ontario. (Find out why Elmira of all places!)
Over the next 10 years, more roles were added to CCCC staff, including an Administrative Assistant and two forerunners of our Member Support Team (MST) who answered member questions. By 1995, CCCC Seal of Financial Accountability program (now Accreditation) had its own manager, followed shortly by a manager for CCCC stewardship services (now CCCC Community Trust Fund) in 1998.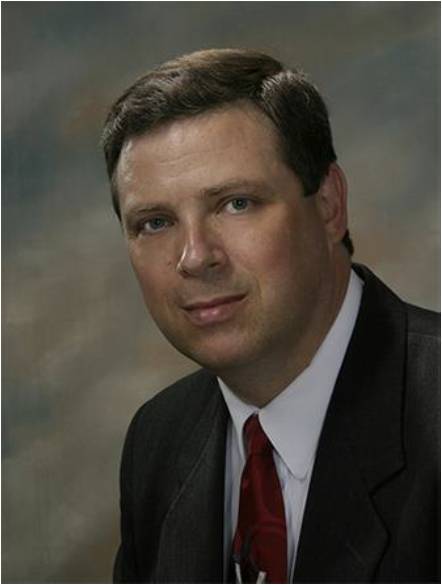 After 17 years of employment, Frank Luellau gave three year's notice of his intention to retire December 31, 2003, at age 65. This launched the board into a three-year transition process that resulted in John Pellowe being hired September 15, 2003. Frank retired after 20 years of service and John Pellowe became CCCC's second CEO November 1, 2003.
In subsequent years, additional dedicated staff were hired to effectively manage the expanding programs and services and meet members' needs.
But for CCCC staff, it's so much more than just meeting or even anticipating needs. It's about fulfilling a God-given calling to integrate faith and work for the service of the Christian ministry community.
There have been many invaluable staff members over the years who have contributed their time, skills and passion to growing CCCC and serving members. Today our team includes 21 full-time employees, with expertise in finance, accounting, human resources, administration, information technology, law, governance, operations, marketing, education, knowledge management, and leadership all of which are approached from a faith-filled perspective.
Staff have specific aspirations for CCCC, which are to:
Promote Christian unity between ministries as a witness to the presence in this world of the love of God;
Facilitate ministry; champion, support and promote Christian ministries, enabling them to be all that God has called them to be;
Be a catalyst for continuous improvement and adoption of best practices so that Christian ministries are worthy of public respect and trust;
Provide accessible, practical, and relevant services that offer high value to our members;
Be respected educators who create, source, and share expert knowledge as we model how Christian charities should operate; and
Be an exemplary Christian workplace
God has been good and His timing perfect, bringing many talented and committed team members to CCCC for specific seasons, purposes and times. CCCC is excited to see whom God is preparing even now to join CCCC as we grow into the future.
More from CCCC Community News & Events
Latest
Categories
Tags
Series