Member Support Team
As a Christian charity, you have a unique mission and purpose that deserves the best information and guidance available. You know that ministry work is rewarding, but complex. Become a member of CCCC to access our team of accountants, HR professionals, and credentialed specialists. We're ready to support you by phone or email with the information you need about operating a charity well!
Contact us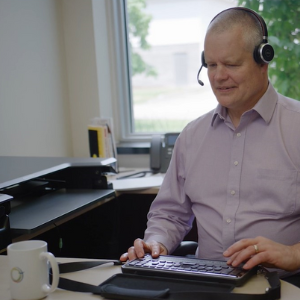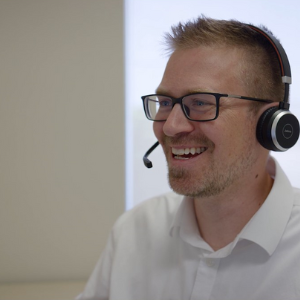 I appreciate the ability to just call and get to the right person, I never feel rushed by them, and the follow up always exceeds what they say they would do.
Juergen Severloh, Director at Family Support Centre of Winnipeg
Trusted guidance and information for your ministry teams
Your mission is critical, and searching for the correct information to complex issues takes time you don't have. We help you get the clarity you need, fast, so you can get back to focusing on your mission.
Types of support
We can typically help you right away, or within one business day. Our Member Support Team is available to all staff and key volunteers of organizations verifed as CCCC members.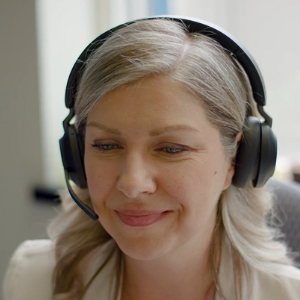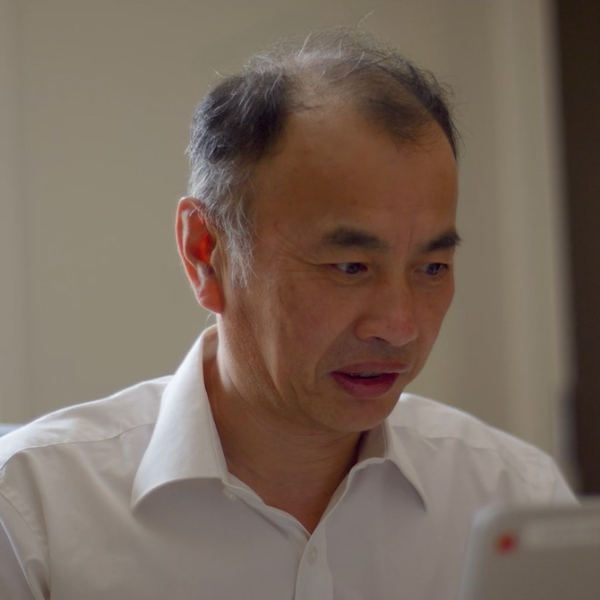 Knowledge and Guidance
Each year our team answers thousands of questions on a range of operational topics such as board governance, fundraising, finance and taxes, HR and staffing. Whenever possible, we will refer our members to helpful resources and customizable templates in our Knowledge Base. Log in to the CCCC Knowledge Base.

Membership questions
Our team can answer questions you may have about the services provided to your ministry through membership with CCCC. We can also assist Account Administrators with their role of keeping their organization's CCCC account up to date.

Professional services
CCCC offers a paid HR Consulting service to members who require extra help crafting specific policies, job descriptions, or other HR needs. We keep our members informed on the regulatory environment and case law, but we do not provide legal advice. As needed, we connect our members with professional consultants and companies through our CCCC Professional Associate Directory.
We have been a CCCC member since 2019, and have been continuously blessed with great support and an impressive collection of resources. They have an exceptional staff that is helpful, knowledgeable, and has helped make my challenges a lot easier. I appreciate their timely messages filled with caring encouragement, and the CEO takes time to listen and respond to all my questions and prayer requests. Thank you CCCC for all that you do!!!
Interacting with leaders from other Christian charities, sharing wisdom, and offering prayer support over CCCC's The Green has been a tremendous encouragement and lifeline for navigating ministry logistics in 21st century Canada."
Our leadership at Camp Crossroads has been utilizing CCCC resources and the Member Support Team since before I became director in 2008. Their scope of knowledge and expertise continue to help us navigate the challenges of being an effective ministry in a complex society. Thank you CCCC for your care and exceptional service.
Once again, I'd like to thank the CCCC for the assistance that was provided. I recently emailed a financial question and received a reply within hours. This was a huge help and I was able to furnish our accountant with information which will assist them to understand how charitable organizations are run. You offer many other services, I know, but I've been helped countless times by you to do a better job.
As a first-time executive director, who started in January 2020, I cannot say enough how CCCC has been a lifeline professionally and ministry wise. I have called the CCCC office so many times to ask for help. I have been amazed each time by the thoroughness and wealth of knowledge that the team has. Thank you for the incredible work you do to support ministries such as Mully Children's Family Canada (MCF)!
The CCCC's legal and technical advice is always beneficial for us; it's a service we could never afford on our own. They're like our CFO in a box. It's critical for Haven to have the oversight we need to be appropriately governed. The articles and advice from CCCC bring to light areas we can improve, and the charity handbook is invaluable.
I appreciate the ability to just call and get to the right person, I never feel rushed by them, and the follow up always exceeds what they say they would do.
I appreciate that CCCC is very accessible as a touchstone to confirm my understanding of the law. They have high credibility and I know I can trust their opinion.
We value that we don't have to do the work of research when CRA makes certain decisions – we can rely on the guidance from CCCC. As certain needs arise, we know that we have a friend and connection in areas like policy development, charity law, and trends of what's happening in the Christian charity sector. CCCC is an incredibly valuable resource.
"The 'future' comes quicker than we expect, but it need not take us off guard. With future planning support from a Christian perspective, and sound market counsel our employees can make decisions and choices in which they can have confidence. The benefit that comes with working with an organization such as CCCC is that they have done the research and work to ensure that the pension plans are competitive, have integrity and help build a secure financial future."
Contact Us
We love supporting Christian ministries, and every Canadian charity is entitled to one complimentary support consultation with our team, completely free of charge. Contact us using the form below and we'll be in touch to help within one business day.


*Disclaimer
Our team can help your ministry with many aspects of operating a charity well. Please note, CCCC isn't a legal or accounting firm (see the Professional Associates Directory if you require professional services) and the information or opinions expressed are not legal or other professional advice. Our team's interactions (including any attachments or links) may contain confidential and/ or technical information which is for the sole use of the intended recipient. It is not to be distributed or used by others. This service is confidential but not anonymous. When you call or email to discuss your situation, we verify your identity as a CCCC member to confirm that you are eligible to use our services beyond the one complimentary call that is available to all Canadian charities.