T4 Slip Completion - Part 1 - Basic Information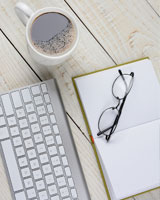 This webinar covers the employer's T4 slip responsibilities, the T4 summary, and information transmission options. It will also discuss how to avoid a Pensionable Insurable Earnings Review (PIER) report and what to do if you receive one.
Length: 13 mins 21 sec
Presenter: Lois Lynn
CCCC Members have unlimited, free access to this webinar. Non-members must purchase this webinar. Each order is valid for 14 days from the date of purchase and may be shared with any board or staff member within your ministry.
Members: FREE
Non-members: $25