6 Things Charities Should Know About the New Anti-Spam Law (Recorded Webinar)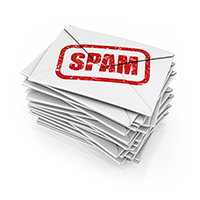 Canada's Anti-Spam Legislation (CASL) will be coming into force on July 1, 2014. Is your charity ready?
In this recorded webinar Derek Ross, CCCC's Director of Legal Affairs, discusses the top 6 things charities should know about CASL and how it affects charity operations.
The presentation includes:
The purpose and scope of CASL
Exemptions for registered charities
Consent requirements
Mandatory content for "commercial electronic messages" (CEMs)
Penalties for violations of CASL
Practical suggestions to help charities comply with CASL

Length: 50 mins
Presenters: Derek Ross
Date of original recording: April 23, 2014