Welcome to Charity Leadership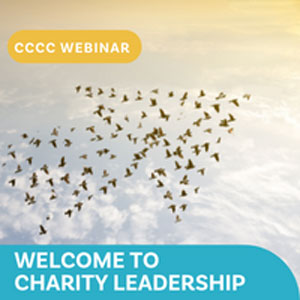 "Welcome to Charity Leadership" is CCCC's webinar for new, current and future leaders of Christian churches or agencies providing a concise, high-level overview of the legal and administrative "should-knows" of operating a Canadian registered charity. This succinct presentation provides information on legal fundamentals, understanding the various types of donations, proper handling and use of resources, year-end procedures (including the annual T3010 submission to the government) and other important awareness topics. The webinar concludes with links to CCCC resources to help you further develop and broaden your charity leadership skills.
Length: 30 mins 52 sec
Presenter: John Pellowe
Select CCCC webinars are available for purchase by non-members (pricing below.)
Members: FREE
Non-members: $25
Receive notifications for upcoming events, newly published resources, and more!
Never miss an event, webinar, or conference ever again. Receive notifications straight to your email by subscribing to our "CCCC Events & Webinars" emails. We respect your privacy and inbox capacity, and will only send you the information you need to know.