Clergy Residence Deduction - Payroll Administration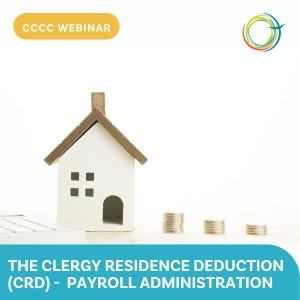 This webinar will provide information about the clergy residence deduction ("CRD") and important considerations for payroll administration including:
The impact of the clergy residence deduction on statutory deductions (EI, CPP, tax in payroll processing
The different administrative requirements that occur when the employer provides housing compared to the scenario where the employee owns or rents their own housing
Other payroll administration issues and CRA reviews
Length: 20 mins 52 sec
Presenter: Gilbert Langerak
Select CCCC webinars are available for purchase by non-members (pricing below.)
Members: FREE
Non-members: $25
Receive notifications for upcoming events, newly published resources, and more!
Never miss an event, webinar, or conference ever again. Receive notifications straight to your email by subscribing to our "CCCC Events & Webinars" emails. We respect your privacy and inbox capacity, and will only send you the information you need to know.