Foreign Activities: Canadian Charities Operating Outside Canada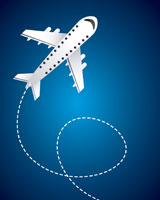 This webinar summarizes the various ways that a Canadian charity may carry out activities outside of Canada. We'll clarify some important ITA definitions, such as "charitable organization" and "qualified donee," and explain how to report activities outside of Canada on the T3010.
Length: 14 mins 48 sec
Presenter: David Johnson
Select CCCC webinars are available for purchase by non-members (pricing below.)
Members: FREE
Non-members: $25
Receive notifications for upcoming events, newly published resources, and more!
Never miss an event, webinar, or conference ever again. Receive notifications straight to your email by subscribing to our "CCCC Events & Webinars" emails. We respect your privacy and inbox capacity, and will only send you the information you need to know.