Managing Restricted Funds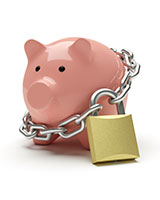 Many charities set up one or more restricted funds. This is done most often to honour a donor's restriction request or to provide a way for donors to direct their gifts to a specific project or longer-term purpose outside of the General Fund. Though there are good reasons to set up restricted funds, the charity's leadership must understand that doing so sets up a special purpose charitable trust, which has several implications for the charity.
In this high-level webinar we will answer the most frequently asked questions about restricted funds:
Should my charity set up restricted funds?
What are the rules and implications of saying "yes" to setting up a special purpose charitable trust via a restricted fund?
What is the importance of proper polices (e.g., a Donor-Restricted Gift Policy)?
What is the difference between externally and internally restricted funds?
How can control be exerted through proper accounting and financial presentation for restricted funds?
Length: 22 mins 55 sec
Presenter: Gilbert Langerak
CCCC Members have unlimited, free access to this webinar. Non-members must purchase this webinar. Each order is valid for 14 days from the date of purchase and may be shared with any board or staff member within your ministry.
Members: FREE
Non-members: $25
Receive notifications for upcoming events, newly published resources, and more!
Never miss an event, webinar, or conference ever again. Receive notifications straight to your email by subscribing to our "CCCC Events & Webinars" emails. We respect your privacy and inbox capacity, and will only send you the information you need to know.