Receipting - Gifts-in-Kind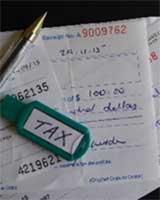 This webinar addresses the following important considerations:
Defining a gift-in-kind for receipting purposes
Clearing up misconceptions
Valuing gifts properly
Dealing with unusual gifts
Following CRA rules on fair market value and official receipt content
Length: 22 mins 33 sec
Presenter: Gilbert Langerak
CCCC Members have unlimited, free access to this webinar. Non-members must purchase this webinar. Each order is valid for 14 days from the date of purchase and may be shared with any board or staff member within your ministry.
Members: FREE
Non-members: $25