Strategy Development: Simplifying Your Strategy Process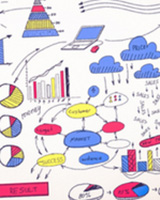 This webinar addresses the following important considerations:
The essential inputs for a successful strategy
Tips for making your strategy "sticky" and useful
How to get your people involved and anticipate the change that is coming
Length: 31 mins 26 sec
Presenter: Gilbert Langerak, Chris Bosch (World Vision Canada)
Select CCCC webinars are available for purchase by non-members (pricing below.)
Members: FREE
Non-members: $25
Receive notifications for upcoming events, newly published resources, and more!
Never miss an event, webinar, or conference ever again. Receive notifications straight to your email by subscribing to our "CCCC Events & Webinars" emails. We respect your privacy and inbox capacity, and will only send you the information you need to know.