Understanding When Your Ministry Must Issue Tax Slips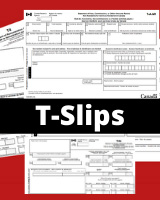 It's tax-filing season for Canadian charities and CCCC wants to help you correctly file your Canada Revenue Agency required tax slips or "T-slips".
Join Gilbert Langerak, CCCC's Manager, Member Support, for our live webinar "Understanding When Your Ministry Must Issue Tax Slips".
Attendees will learn about the various T-slips (T4, T4A, T4A-NR, T5, T5007, and others) that Christian charities are required to issue, including answering the common questions:
"What payments do these slips apply to?"
"When do reporting exemptions apply?"
This webinar is especially helpful for new financial administrators, treasurers and board members, but also for those who are experienced looking to confirm their understanding about the various T-slips.
The presentation will be about 25 minutes, and the remaining 20 minutes will be devoted to the questions that you submit in the live chat. The webinar will be held at two different times.
Length: 28 mins 30 sec
Presenter: Gilbert Langerak
Select CCCC webinars are available for purchase by non-members (pricing below.)
Members: FREE
Non-members: $25
Receive notifications for upcoming events, newly published resources, and more!
Never miss an event, webinar, or conference ever again. Receive notifications straight to your email by subscribing to our "CCCC Events & Webinars" emails. We respect your privacy and inbox capacity, and will only send you the information you need to know.