Agile Leadership for Christian Charities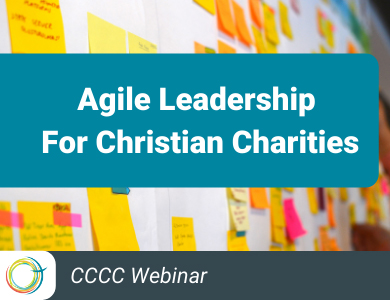 In these wildly unpredictable times, we desperately need two things: more Jesus and a way to lead that is nimble, responsive, and rapid.
FaithTech is led with agile principles grounded in Gospel truths. This CCCC free webinar welcomes James Kelly and Kevin Burgess of FaithTech to take you through their methods of leadership that will not only help you right now, but help you set up your ministry for long-term success.
Their methods are sourced from learnings from the brightest tech minds in the world, some of the best training and education on leadership available, and all grounded in a way that recognizes Jesus as the CEO of your ministry.
Length: 50 mins 00 sec
Presenter: James Kelly & Kevin Burgess
Select CCCC webinars are available for purchase by non-members (pricing below.)
Members: FREE
Non-members: $25
Receive notifications for upcoming events, newly published resources, and more!
Never miss an event, webinar, or conference ever again. Receive notifications straight to your email by subscribing to our "CCCC Events & Webinars" emails. We respect your privacy and inbox capacity, and will only send you the information you need to know.