Stewardship of Your People Through Policies and Practices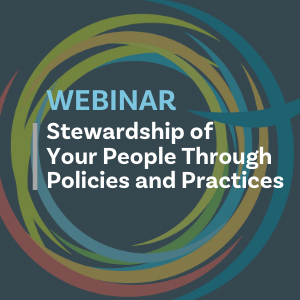 It's easy to overlook the creation and implementation of some HR policies as being unnecessary administrative work; maybe you think your team is too small, or that your employees understand the rules and expectations well enough as it is. You've gotten by this far without them, why spend the time and energy?
It's time to reframe your thinking and understand that adding clarity and consistency to people's jobs will make them happier, more productive, and more confident. In this CCCC webinar Christian Malleck will show you how you can treat all your current and future employees with fairness and transparency.
Christian will speak to policies that are essential for taking care of your employees such as:
Code of Conduct
Work Hours and Time Off
Health & Safety, Anti-Violence & Harassment
Progressive Discipline
Employee Development
After attending this webinar, you will gain an understanding of why policies like these are more than just administrative hassles, and the ability to create or shape your own policies that reflect your organization's culture. It will feel less daunting to create meaningful, impactful policies.
Don't wait to put these things in place until you're facing an HR crisis; take actionable steps now to ensure your policies and practices are up to date.
Length: 26 mins 47 sec
Presenter: Christian Malleck
Select CCCC webinars are available for purchase by non-members (pricing below.)
Members: FREE
Non-members: $25
Receive notifications for upcoming events, newly published resources, and more!
Never miss an event, webinar, or conference ever again. Receive notifications straight to your email by subscribing to our "CCCC Events & Webinars" emails. We respect your privacy and inbox capacity, and will only send you the information you need to know.