Cultivating High Impact, Long-Term Relationships with Major Donors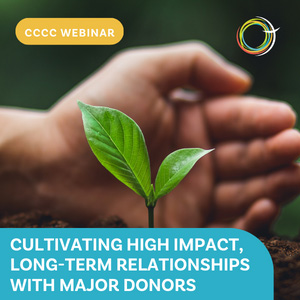 As charity leaders, we know that major donors can make a major difference to our ministry. But with the relatively small group of major donors in Canada, how do you stand out among the crowd?
During this webinar, Tim Jenkins, Family Wealth Advisor to affluent Christian Families will address:
how to understand and relate to major donors
how to build mutually beneficial partnerships with major donors
what does God's Word teach about the ministry of fundraising
how to confidently communicate your vision and opportunity to major donors
how to serve the major donor and their family
By attending this webinar, you will learn the secret to helping major donors give like they want to, but don't know they can. Whether you are building donor relationships at your church or Christian agency, these insights can be put to great use as you connect with generous partners.
Length: 1 hours 02 mins 40 sec
Presenter: Tim Jenkins (Trinity Family Wealth Advisors) , Curtis Towns (CCCC)
Select CCCC webinars are available for purchase by non-members (pricing below.)
Members: FREE
Non-members: $25
Receive notifications for upcoming events, newly published resources, and more!
Never miss an event, webinar, or conference ever again. Receive notifications straight to your email by subscribing to our "CCCC Events & Webinars" emails. We respect your privacy and inbox capacity, and will only send you the information you need to know.