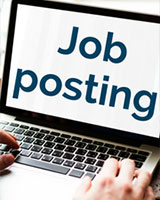 Need help with writing a job posting? No problem. If you already have a job description, we can work with you to create a compelling job posting. When you're ready, post the opportunity to ChristianCharityJobs.ca to find the talent that your ministry needs!
Here is what is included:
Additional consulting time can be purchased in CCCC's HR Program if additional revisions are required.
Non-members: Not available
If you are a CCCC Member, please
log in
to purchase.