CRA Audits-How to Pass with Flying Colours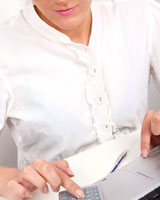 So, you're getting audited? What should you do to prepare? This webinar will walk through all the best practices for preparation, audit day, and responding to CRA's findings.
Length: 22 mins 27 sec
Presenter: Gilbert Langerak
CCCC Members have unlimited, free access to this webinar. Non-members must purchase this webinar. Each order is valid for 14 days from the date of purchase and may be shared with any board or staff member within your ministry.
Members: FREE
Non-members: $25