Managing Transportation Risk for Churches and Other Charities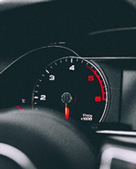 This webinar includes discussion about ways to manage the risk of transportation involving
owned buses and vans;
rented vehicles; and
personally owned vehicles used by staff and volunteers on behalf of your organization.
Length: 27 mins 23 sec
Presenter: Ken Hall, Gilbert Langerak
Select CCCC webinars are available for purchase by non-members (pricing below.)
Members: FREE
Non-members: $25
Receive notifications for upcoming events, newly published resources, and more!
Never miss an event, webinar, or conference ever again. Receive notifications straight to your email by subscribing to our "CCCC Events & Webinars" emails. We respect your privacy and inbox capacity, and will only send you the information you need to know.