Things Change! Reviewing your Charitable Purposes and Activities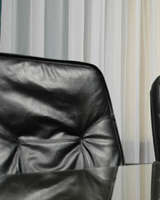 As a board or leadership team member, Executive Director, Pastor, or person responsible for filing the annual T3010 with the Canada Revenue Agency, you need to know how your charity legally exists, its charitable purpose(s), the activity boundaries that creates, and how to meet your legal reporting duties to the governing authorities when changes occur - planned or otherwise.
Join Gilbert Langerak, Manager of Member Support at CCCC, as he addresses:
reviewing and understanding your charity's governing documents & charitable purposes, whether incorporated or not;
whether the activities you carry out are still on track on what you told the government you'd be doing;
the all-important discernment question when contemplating making changes; and
when changes happen, how to meet legally mandated reporting requirements to the appropriate government bodies – both the Canada Revenue Agency and incorporating authorities, if incorporated.
Length: 23 mins 01 sec
Presenter: Gilbert Langerak
Select CCCC webinars are available for purchase by non-members (pricing below.)
Members: FREE
Non-members: $25
Receive notifications for upcoming events, newly published resources, and more!
Never miss an event, webinar, or conference ever again. Receive notifications straight to your email by subscribing to our "CCCC Events & Webinars" emails. We respect your privacy and inbox capacity, and will only send you the information you need to know.