Coaching for Christian HR Practice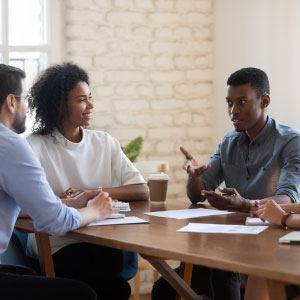 It is not uncommon for people to jump into the HR function at a church or charity with little experience. Those that do take on this important role sometimes have never practiced in a way that incorporates their Christian faith. It is the role of Human Resources to help support and protect the organization's faith-based culture, and that can be something unfamiliar.
How do you hire Christians?
What does it mean to discipline in a faith-based way?
What sets you apart from secular employers?
How does HR help cultivate your Christian work environment?
Let Christian help guide your HR professionals through the most important aspects of their role. There is no better way to help enhance your HR function than through this direct support. With this package you receive:
Up to 2 hours of phone or video coaching with our Head of Human Resources.
A document summarizing the topics discussed and any questions answered.
Non-members: Not available
If you are a CCCC Member, please
log in
to purchase.