The Exit Interview Package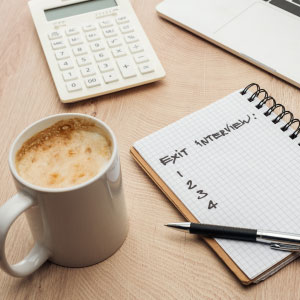 When someone leaves your ministry, there is a real opportunity to gain some valuable insight. Exit interviews have incredible potential to help you identify areas of strength and weakness at your organization, and you do not want to miss out on that. Unfortunately, if you ask the wrong questions, ask them in the wrong way, or do nothing with the information you get, you are missing out. You can avoid this by having an easy, effective process in place.
Let CCCC help create an Exit Interview process for you, so that anyone conducting these kinds of meetings will feel equipped to gain the most useful information possible. With this package you receive:
A customized interview form filled with effective questions to ask any departing employee.
Explanation around why the questions are effective, what to listen for. and how to add your own questions.
Guidance on how to conduct exit interviews, and what to do with the information gathered from them.
Non-members: Not available
If you are a CCCC Member, please
log in
to purchase.