Hiring Well In-Person Training Course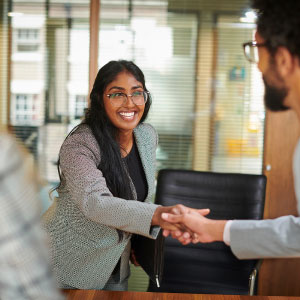 Hiring decisions are some of the most important decisions you have to make at your ministry. Often times, this task is assigned to people that do not have professional experience, and may not know how to do it effectively. You want your team to be fair, consistent, and confident when they set out to bring someone on.
Let CCCC help equip your team with the knowledge of how to recruit as a Christian employer. With this package you receive:
A two hour in-person training course for your hiring managers. This course includes a presentation, some interactive components, and a question & answer period.
A review and edit of your ministry's recruitment process, incorporated into the presentation.
Price: $750 (plus travel and accommodation as needed, specify in clause)
Non-members: Not available
If you are a CCCC Member, please
log in
to purchase.