We Conduct Your Reference Checks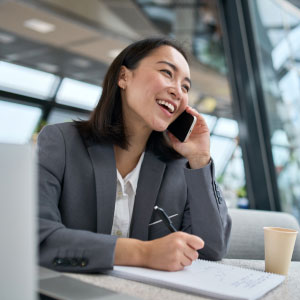 When you call an applicant's references to determine if they would be a good fit for your team, how do you know what to listen for? What kind of questions can you ask to really dig deep and find out if the person you're about to hire is really as great as they say? Can you be sure that the person you're calling is giving you the truth? Maybe you'd prefer to let someone else take care of that step in your hiring process.
With this package, CCCC will conduct the reference checks for you, so that you don't have to spend the time or the energy. A member of our experienced team will contact the references provided by your potential new hire and ask them meaningful questions in order to get a clearer picture of the person. Afterwards, we'll send you a report with the answers and impressions. With this package you receive:
Up to 3 phone reference checks completed on behalf of your ministry.
Some online background checking of the references provided to confirm their identity.
A report with the results of the reference checks including a standardized scoring method and impressions.
Non-members: Not available
If you are a CCCC Member, please
log in
to purchase.