Human Rights Codes for Charities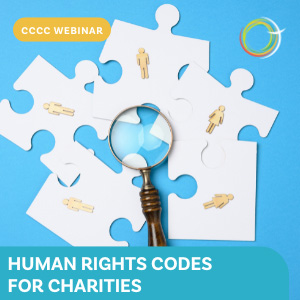 If you're an employer, human rights codes may be the least understood part of your HR manual. On the surface, they seem straightforward enough. But what are they really? Who do they protect? What do they prohibit? And how do they work in employment?
In this 60 minute webinar, we'll answer all these questions and more.
We will introduce you to some of the most important parts of human rights codes and how they apply to employment law in Canada. We'll discuss:
- Job postings and interviews
- BFOR and accommodation
- Receiving a complaint and the general process when one is filed
- Tips/practices on avoiding a complaint
Moderators:
Deina Warren, Director of Legal Affairs, Canadian Centre for Christian Charities
Christian Malleck, Head of HR, Canadian Centre for Christian Charities
Panelists:
Brayden K Volkenant, Associate, De Jager Volkenant
Christine LeBlanc, Senior Legal Counsel
Length: 1 hours 01 mins 39 sec
Presenter: Deina Warren, Christian Malleck, Brayden K Volkenant, Christine LeBlanc
Select CCCC webinars are available for purchase by non-members (pricing below.)
Check out the other webinars in our Fall 2022 HR Series:
Human Rights Codes for Charities
Members: FREE
Non-members: $25
Receive notifications for upcoming events, newly published resources, and more!
Never miss an event, webinar, or conference ever again. Receive notifications straight to your email by subscribing to our "CCCC Events & Webinars" emails. We respect your privacy and inbox capacity, and will only send you the information you need to know.