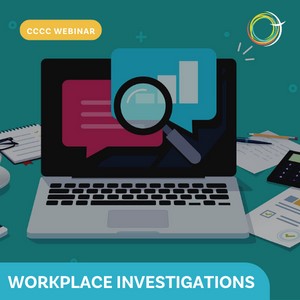 You might wonder: what exactly is a workplace investigation?
This webinar will be a primer on workplace investigations. We'll define what they are, the difference between internal reviews and independent investigations, and what triggers them.
We'll also discuss the process that should be followed during an investigation. And we'll look at some non-legal issues that might arise during one, like communications with employees or the media.
Moderator:
Deina Warren, Director of Legal Affairs, Canadian Centre for Christian Charities
Ryle Cameron, Associate Director of Legal Affairs, Canadian Centre for Christian Charities
Panelists:
Pamela Shin is a partner in the Tax group at Dentons, specializing in charity and non-profit law. She partners with impact-focused organizations to enable their missions and co-create transformative social outcomes. Pamela's experience both as counsel to and a senior leader of one of the world's largest charities provides her with a rich and integrated legal, business, and cultural perspective.
Joanna la Fleur is the Executive Director of Word Made Digital. She is a speaker, TV host, communications consultant, and former pastor. With a Business Communications degree and a Masters in Theological Studies, she has been helping Christian organizations big and small communicate the best news in the world for over 15 years. You can catch her interviews with Christian creatives and communicators on the Word Made Digital Podcast, communications training on the Word Made Digital Tutorials and her Bible teaching on a national tv show, See Hear Love.
Length: 59 mins 37 sec
Presenter: Deina Warren, Ryle Cameron, Pamela Shin, Joanna la Fleur
Select CCCC webinars are available for purchase by non-members (pricing below.)
Check out the other webinars in our Fall 2022 HR Series:
Workplace Investigations
Members: FREE
Non-members: $25
Receive notifications for upcoming events, newly published resources, and more!
Never miss an event, webinar, or conference ever again. Receive notifications straight to your email by subscribing to our "CCCC Events & Webinars" emails. We respect your privacy and inbox capacity, and will only send you the information you need to know.