CC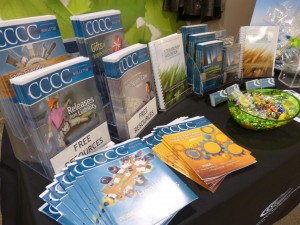 CC will be travelling to Mississauga in November to attend the annual Church & Charity Law seminar. We'll have some fantastic resources available at our exhibit table, so be sure to drop by!
The Church & Charity Law Seminar is presented by Carter's Professional Corporation, a law firm with offices in the Toronto and Ottawa areas, experienced in advising churches, charities, and not-for-profit organizations.
The seminar will be held on Thursday, November 12, 2015 at Portico Community Church, 1814 Barbertown Road, Mississauga, Ontario from 8:30 a.m. to 3:30 p.m.
The early registration fee is $35.00 per person (plus HST). Registrations after November 6 are $40.00 (plus HST).
For more details and registration, please visit http://www.carters.ca/pub/seminar/chrchlaw/2015/brochure.pdf
More from The CCCC Blog
Latest
Categories
Tags
Series