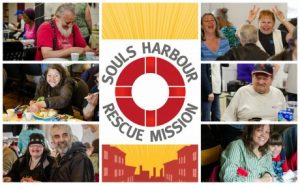 By demonstrating integrity and complying with the CCCC Standards of Accountability, Souls Harbour has earned the right to display the Seal of Accountability.
Souls Harbour RESCUE Mission exists to rescue people from poverty, addiction, and sin by offering emergency help in the forms of food, clothing, shelter, life-changing recovery programs, and the Gospel message.
Core Values:
Evangelism
Discipleship
Charity – love and good deeds
Expansion
Motto:
Welcome ~ Hope ~ Dignity
Find out more about Souls Harbour and its ministry focuses, including prison ministry, rehabilitation and counselling, and transitional housing.
Information about CCCC Certified Members can be found on GiveConfidently.ca.
More from CCCC Community News & Events
Latest
Categories
Tags
Series