Authored by Deina Warren, Associate Director, Legal Affairs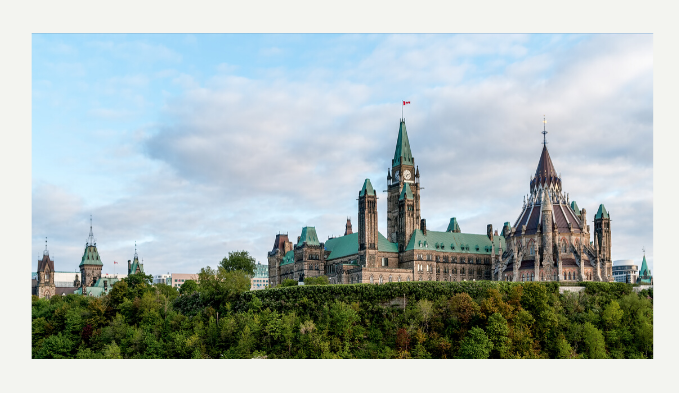 What did yesterday's Speech from the Throne, Moving Forward Together, have to say to charities and Christians?
In sum, very little. The only mention of faith comes from the introductory remarks by the Governor General Julie Payette, found prior to the opening statement of the government. Identifying the parliamentary system as one of the bedrocks of Canada's stability, the Governor General reminded parliamentarians of their obligation to protect the rights of "Canadians of all genders, faiths, languages, customs or skin colours."
The government's opening statement identifies different stakeholder groups, encouraging Parliamentarians to deliver on a plan for "all Canadians, including women, members of visible and linguistic minorities, people with disabilities, and members of the LGBTQ2 communities."
As for charities, there is mention of Canada's role as a "compassionate partner" on the global stage and a pledge to provide "targeted resources for international development assistance, including investments in education and gender equality." The goal with these funds is to "help the world's poorest and most vulnerable people live better lives" and as a result, grow into "strong partners for Canada."
The throne speech is intended to communicate the government's "view of the condition of the country" and the legislation it is likely to bring forward. The government identified five areas of focus for its mandate:
Climate change
Middle class
Reconciliation
Safety and health
Canada's international position
These focus areas cover matters such as net-zero emissions for 2050, clean energy, tax cuts, affordable housing, decreased cell phone costs, increased federal minimum wage, strengthened pension, the Truth and Reconciliation Commission report, gun control, a gender-based violence strategy, ensuring access to family doctors, mental health care, pharmacare, and protecting Canada's core values and interests of democracy, human rights, and respect for international law.
There is much to be discussed under any of those topics and following the throne speech, there will be motions and debate and a confidence vote. A key challenge to for any minority government is maintaining such confidence. Convention holds that if the government is defeated on a question of confidence, it is expected to resign or seek dissolution of Parliament.[1]
As we begin a new parliamentary session, however long it may last, it is a good reminder to pray for those in authority, that we may live peaceful and quiet lives in all godliness and holiness (1 Tim 2:2). The speech's concluding remarks exhort Senators and Parliamentarians to carry out their duties and exercise their responsibilities "guided by Divine Providence." May it be so.

---
[1] For more information on Parliamentary procedure and practice, see House of Commons Procedure and Practice, 3rd ed by Marc Bosc and André Gagnon (Ottawa: House of Commons, 2017).
Noteworthy is provided for general information purposes and does not constitute legal or professional advice. Every organization's circumstances are unique. Before acting on the basis of information contained in this blog, readers should consult with a qualified lawyer for advice specific to their situation.