Authored by Curtis Towns, Head of Accreditation, CCCC
Throughout Canada and the world, charities are doing incredible work. Whether it be relieving poverty through a local soup kitchen or an international relief and development effort, preparing future leaders through higher education, or supporting at risk populations through social service activities, charities are making the world a better place each and every day.
Charities respond quickly and effectively to a diverse range of needs within society. Charities often operate with a tight budget, relying heavily on volunteers. Many charities operate highly efficiently, stretching resources to accomplish significant impact with a reduced cost.
By supporting a charity, you can experience the joy of giving and have a meaningful impact in the world.
Today's article in the National Post says Canadians are more skeptical of charities after the WE scandal, and COVID-19 has them less able to donate.
While the complexity of WE's corporate structure and for-profit arm is not representative of most Canadian charities, it nonetheless has left many Canadians wondering how confident they can be donating to Canadian charities.
How can donors know if a charity will use their donations responsibly? How can charities reassure donors that they operate with integrity and rigorous accountability?
Look for ACCREDITED charities that demonstrate the highest standards of donor accountability.
CCCC has an Accreditation Program specifically for Christian charities and Imagine Canada has a program available to any registered charity. Charities accredited by CCCC go through a rigorous review process to demonstrate adherence to over 50 accountability standards and earn the right to display our Seal.
On October 1st, our Seal is changing with our new CCCC brand. When you see this logo, you can give confidently and generously.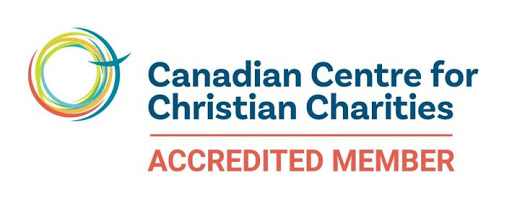 Of course, not all worthwhile charities are accredited. To help you evaluate whether to support a charity, here are some helpful tips.
Pray. Watch how your heart moves towards the work of the ministry as you spend time in prayer for the charity.
Get involved. Inquire about volunteer opportunities to have a first-hand experience with the charity.
Explore values & strategy. Review the charity's values and strategy and consider whether they align with your own personal values.
Review ministry information. Many charities provide a lot of useful information on their public website and even more if requested. Review their annual report, descriptions of their current activities and recent projects, financial statements, and T3010 information. You may also consider following them on social media or subscribing to their newsletter and email list.
Talk to them. Most charities have representatives who would be happy to speak with you to tell you more about the ministry and answer any questions you may have.
Give once. Donate to the charity and see how you feel afterwards. Watch for how the charity thanks you for your gift, uses your gift, and communicates with you about the impact your gift is having.

Check out these links for more information on CCCC's Accreditation Program and our new branding. You can also reach out to me – I'd love to chat with you about our Accreditation program! 
Noteworthy is provided for general information purposes and does not constitute legal or professional advice. Every organization's circumstances are unique. Before acting on the basis of information contained in this blog, readers should consult with a qualified lawyer for advice specific to their situation.