Authored by John Harder, Former Director, Avant Ministries
We live in a different era than the one sixty years ago, when my wife Audrey and I began missionary ministry with Avant.  However, while technically retired for nearly twenty years, our hearts are still involved.  Following are three life stories from Argentina, one of which also ties into Cuba.
Francisco was addicted to alcohol.  His Friday pay cheque took him through the weekend, but by Monday there was little left for food.  The house that he shared with his wife was old, decrepit, and very poorly furnished.  He worked a
s a carpenter in the local railway shop.  They met an Avant missionary family, who invited them to a gospel service recently begun in their home.
They went some blocks on foot, but Francisco needed the support of a bottle of wine, which he had tucked into his overcoat.  Before entering the house where the meeting was being held he took a drink, and another one for the road after the service concluded.  He was enslaved.  The Bible message, however, did penetrate his mind and reached his heart.  Not long after he made a conscious decision to give himself to God, seeking deliverance from his addiction – which he found!
At this point we arrived in southern Argentina, taking over the leadership of that small but growing congregation.  Our lives became intertwined and Francisco's home changed.  The money previously poured into drink was used to purchase a refrigerator and other helpful items for their house.  And at work he was promoted to foreman.
After we returned to Canada for a leadership role with Avant, I was able to get back several times to visit Argentina – and of course wanted to see Francisco.  What a warm welcome he gave me!  He was now a leader in the church, helping many others, and owned a motor scooter so he could get around better.  On a still later visit, he proudly showed me his car, by no means new but well kept.  But above all, he evidenced a permanently transformed life.
Elida was a pedicurist and a believer, who recently moved to our town.  She sought out the evangelical church that we were establishing.
We immediately felt a kinship with her, and she was a faithful attender.  One day she told us that her fiancé was coming, and asked us to pray for his salvation.  He, like she, was a professional, an accountant and bank auditor.  We warmly welcomed him, and he began to attend our two Sunday services.  Hugo grew in spiritual understanding, and before long he made a commitment to the Lord.  Then they were ready for marriage, which I performed.
Sometime later they left town to establish themselves on the island of Tierra del Fuego off the southern tip of Argentina, where he was offered a position at the Ford dealership in Rio Grande. Seeing a void spiritually there, they began an evangelical church and also a Christian bookstore.  The church grew, and it was my privilege to visit them a couple of times and speak.  Eventually they moved into their own church building, which was quite adequate for a full fledged church.
On my 2006 visit they dropped me off for an hour at the home of a family that had stopped going to church.  The husband was an alcoholic.  I tried to converse with him, but he was very timid and had nothing to say – until the time when I would be picked up.
Then he opened up!  Apologetically I had to leave, but invited them to the church where I would be speaking that evening.  I doubted that they would come.  But they did!  During a refreshment time after, Jose wanted to sit beside me, and we talked.  When was I coming back?  I wasn't sure, but he wanted it to be soon.  I did return a couple years later, and Jose and Ines invited me to their humble home for a delicious barbecue of beef, chicken and sausage.  That night two years previous when they returned to the church marked a turning point in their lives, and he was totally delivered from his addiction.  They are serving in the church and have a godly home.  Hugo and Elida continue to give strong leadership although very elderly.  This is some of the fruit of missionary work through Avant.
Then there is Patricia, a university history professor, married to Ruben, an American oil company employee.  I met them first in 2002, when invited to their place for lunch, a very interesting visit.
The next year, again invited for lunch, they showed an ex
traordinary interest in Cuba, where I had begun to go frequently on humanitarian trips.  This had become my retirement ministry, usually taking seven or eight others with me.  We took along practical help in the form of clothing, medicines and money to help the evangelical churches.
Each time I visited Patricia and Ruben they wanted to talk about Cuba.  Eventually they helped significantly with finances.  And just this year, following Hurricane Matthew's disastrous hit to eastern Cuba, they again helped.  Ruben is now retired, Patricia still teaches, and inflation is bad – but their hearts go out to others in greater need.
As I reflect on a lifetime of mission ministry under Avant, it has been very gratifying.  The five years in Argentina, 33 years in a home office leadership role, and the 19 years of retirement ministry related to Cuba.  And all with an organization that has a track record and reputation for integrity, and care and consideration for its workers.  God has granted us a good run!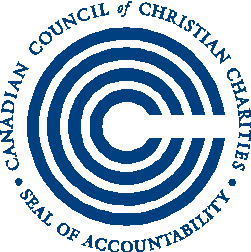 This charity has been certified by the Canadian Council of Christian Charities. Charities that display our Seal of Accountability demonstrate ongoing compliance with high standards of financial and organizational integrity. To find out more about this charity or other Certified charities, visit giveconfidently.ca.
More from CCCC
Latest
Categories
Tags
Series