Submitted By: Kevin McKay – President – Partners International Canada

"Dear children, let us not love with words or speech but with actions and in truth.." – 1 John 3:18
As an organization, this verse has been rooted at the core of everything we do. Since our beginning, we have invited Canadians into partnership with local indigenous partners who work to
transform lives and communities through the power of the holistic gospel around the world. We believe that through our partners, the message of Jesus has the power to restore people holistically if we focus on repairing the broken social, economic and spiritual relationships in their lives.
Our story begins in a small townhouse on Sansei Road in Shanghai. From his third-story window, British missionary Fred Savage, watches China change. As the Boxer Rebellion rages around him, he knew his opportunities to minister would soon be gone, and the Gospel would need a different voice in this new reality. With the help of family and friends, he raised enough money to support a local evangelist, Calvin Chao.
This radical idea of partnering with national believers gave birth to Partners International and in 1943 we launched into a new era of mission strategy.
By 1951 the Communist army had advanced south, creating a tidal wave of refugees that spilled across Southeast Asia. This crisis, once again, opened doors for new ministry.
With the number of refugees around the world reaching record highs and even more people living in poverty and brokenness, our partners continue to serve in the same ways that started with Calvin Chao. Throughout our history we have heard the heartbreaking stories of lives torn apart, but we also have the privilege of hearing beautiful stories of lives transformed.
I felt it was critically important to share some of the stories of hope from the ministry field with you since returning from Lebanon this past November. In short, I was overwhelmed by the immensity of suffering, especially by women and children, and uplifted by the incredible testimonies of faith under seemingly hopeless circumstances. As one Syrian Muslim refugee shared with us, "…we are all drinking from the same cup and suffering tog
ether now…". An Iraqi Christian refugee living in Jordan shared her family's situation by saying, "…now we have nothing at all. Here in Jordan as refugees we don't even have rights as humans. We say, Praise God we are still alive…" Yet another refugee shared, "…under great suffering, faith rises…".
Since 2011, we have been responding to the overwhelming refugee crisis in the Middle East. Over the course of our trip we had the opportunity to spend time with the families that our partner serves. We sat with them as they shared their stories of fleeing ISIS and what their lives are like today.
I was devastated to hear the story of a family forced to uproot in an instant when they heard that ISIS was only fifteen minutes away from crashing over their home.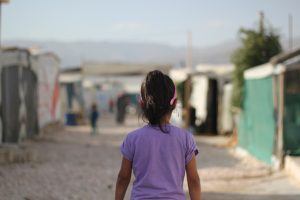 The power of that statement has stuck with me. If someone called you and told you that you had fifteen minutes to leave your house or die, what would you do? Where would you go? What do you value most? In that moment, life reduced to a simple question; stay and die, or flee and possibly live.
The five hour bus journey to Lebanon would be a harrowing one. Along the way their bus was halted at a checkpoint by a group of extremists. ISIS members boarded the bus, barking orders for all to leave and separate the males from the women and children. One of the family members said they were fearful that they would execute all the men on the bus. Instead, they brought out a captured soldier from a rival faction. After sharing a warning that all true Muslims must stay in the Islamic faith, they beheaded the soldier in front of them.
Their minds will forever hold that memory. As a Canadian whose access to violence is limited I cannot even begin to comprehend these horrors. How does someone live with such visceral memories? Their strength in the face of such adversity is inspiring and yet heartbreaking; no one should be subjected to such horrors
It is from these contexts they have arrived on the doorstep of other countries. They have no supplies, no comforts and soon no hope. Isolated in a new ghetto community, this family, along with millions of others are trapped in an uncertain future.
Robert, one of our national workers in Lebanon, sees the struggles and hurt that families such as these have endured and comes alongside in support. He is involved in the Oasis Saturday program for refugee women and children. Throughout the week he takes the time to make in-home visits to the families that attend. This family in particular has a special relationship with Robert. He visits them often with food and small toys for the children, showing love to a family isolated in their new surroundings. He is a kind and humble man that has dedicated his life to serving others as Christ demonstrated. Refugees are ostracized in Lebanon, with many remarking that the local Lebanese seem "annoyed with us." They are surprised by the unconditional love that Robert, and workers like him in the Oasis program, show to them. Robert joyously responds, "it is because God loved us first!"
Because of Robert's unconditionally love and commitment to walking with this family they now attend the Oasis program weekly. It has allowed them to discover a new community, a place where they feel safe and loved. While their future remains uncertain, they have come to know the hope of Christ shared by our local partner. Now their children have a place to learn, laugh and play. A place where they can recapture a sense of stability and a future that was taken.
Robert remarks about his life journey, "I started helping other people after God touched my heart. The old Robert died, now it's the new Robert."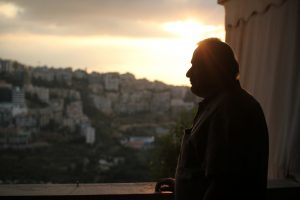 Faithful and sacrificial leaders like Robert remind us that God invites each of us to actively take part in His mission. As William Carey, the great missionary to India once said, "Attempt great things for God, expect great things from God." We are filled with great expectation as we practically share God's love and bring His light to people who need it most.
This is the attitude of our team throughout 2016, just as it has been throughout our history.
To see more of Robert's work, watch our short film, Trapped in Transition, which profiles our workers serving Syrian refugees.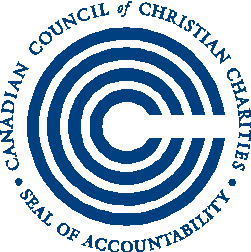 This charity has been certified by the Canadian Council of Christian Charities. Charities that display our Seal of Accountability demonstrate ongoing compliance with high standards of financial and organizational integrity. To find out more about this charity or other Certified charities, visit giveconfidently.ca.
More from CCCC
Latest
Categories
Tags
Series