Submitted by Square One World Media
BEAUTIFUL UNIQUE GIRL:
A Ministry of Square One World Media
As a girl growing up in a small community, Hannah had very low self-esteem. She felt she was different from other girls and that she was never good enough. Then Beautiful Unique Girl (BUgirl) came to her church. The event had been well advertised so even girls who never attended church or youth group came to the event.
Through music, theatre, games and food, the girls heard that the God who created them loves them deeply just as they are, that they are created for eternity, and that they have unique and valuable gifts to offer. Hannah remembers seeing girls crying as they heard this message. And she remembers the impact this event had on her community. Until this time, there had been a lot of fighting and drama at her small school as each girl acted out of her insecurities. But after the BUgirl event, the relationships at school changed.
Hannah says, "Through BUgirl, every girl at school was impacted, even those who did not attend the event."
BUgirl began in 2005 with teams of young women travelling across Canada to host beach and pajama parties for adolescent girls. In 2016, BUgirl launched a series of ½ hour TV episodes that can still be viewed on HOPE TV or through our website (bugirl.com). Beginning in the fall of 2017, shorter YouTube episodes of BUgirl will be released throughout the 2017 / 18 school year. Though the format of BUgirl has changed, the message remains the same. "You are beautiful. You are unique. You were created with a purpose."
Today, Hannah is a youth leader in her church where she uses the truth of God's love to combat the negative messages teen girls receive through media and their peers. She remembers how significant the BUgirl event was in her own journey of coming to believe she is worthy, valued and loved. She believes the current BUgirl episodes are powerful resources to share the biblical truths God wants her girls to hear.
Kaylyn also remembers attending a BUgirl event and being transformed by the message of love and acceptance. The change in her was so exciting that she wanted to grow up to be one of the travelling interns sharing the BUgirl message with girls across Canada.
Kaylyn has many memories of watching girls literally come to life as they listened to the stories, testimonies and music. She recalls one story in particular. As the leader of the team, it was part of Kaylyn's job to contact the host group ahead of each event to see if there were any specific circumstances. At one church, the Youth Pastor told Kaylyn about a girl who had just been released from the hospital after trying to commit suicide.
On the day of the event, the girl arrived and it was VERY clear that she did not want to be there. Each of the BUgirl team members made a point of showing love and acceptance to this girl. As the night progressed, they could see her gradually opening up, joining in, and even having fun.
"Our events always closed with a fun dance party, and she was like one of the first ones up dancing with us," Kaylyn says.
The event came to an end and the BUgirl interns hung around, chatting with the girls as they waited to be picked up. They noticed that this particular girl was no longer there and they were sorry they had not had a chance to say goodbye.
Then the girl came running back into the room. She had not left, but had gone into the hallway to the BUgirl Merchandise Table. She had purchased a T-shirt with the word "Purpose" written on it in big letters.
"It immediately brought tears to my eyes," Kaylyn remembers. "Here was this girl who didn't want to be there at the beginning…. Who thought her life wasn't even worth living a few days ago… And now she was before us wearing a shirt that proudly stated that her life had purpose. God is good!"
First a girl who attended a BUgirl event, then a travelling intern sharing the BUgirl message, Kaylyn is now host of the BUgirl YouTube webisodes being released bi-weekly throughout the school year. She looks forward to planning some live events in 2018.
BUgirl is a ministry of Square One World Media, which began as a radio ministry in Winnipeg in 1947. Initially known as Gospel Light Hour, the ministry was founded with the purpose of spreading the Gospel of Jesus Christ to people in a language they could understand, a style they could relate to, and a medium they could access.
The first radio programs included music, preaching and prayer and were geared for an English-speaking adult audience. Over our 70 years of ministry, programs have been added in other languages (including German, Russian, Low German, Ukrainian, Spanish and Arabic), for different age groups (children, teen, young adult, and adult), and in different formats (cartoon, puppet shows, personal testimonies, talk show interviews, music, preaching, teaching), and through different types of media (radio, TV, internet, print material and live events).
Over the years, we have operated under different names: Gospel Light Hour became MB Communications in 1976, then Family Life Network in 2000. Most recently we have become Square One World Media. Because we want to keep going back to Square One to spread the Gospel of Jesus Christ to people in a language they can understand, in a style they can relate to, and in a medium they can access.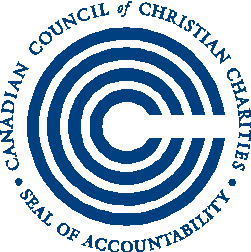 This charity has been certified by the Canadian Council of Christian Charities. Charities that display our Seal of Accountability demonstrate ongoing compliance with high standards of financial and organizational integrity. To find out more about this charity or other Certified charities, visit giveconfidently.ca.
More from CCCC
Latest
Categories
Tags
Series