Submitted by Pioneers Canada

In 1979 a middle-aged businessman with a military background felt the call of God on his life. It wasn't completely clear, but his heart was focused on one ambition: "to preach the gospel where Christ was not known" (Romans 15:20).
He had no formal theological training. He had a growing family: a wife and four children. He wasn't a typical "missionary." They applied to over 25 mission organizations, but were rejected because of their age and the size of their family.
They simply did not fit the mold. But he was certain that God had called.
God's voice was unmistakable. Ted Fletcher and his wife Peggy knew that God wanted them to share the message of Jesus Christ in places that were largely unreached. They just didn't know how it would happen.
After much prayer and with the encouragement of wise counsel from believers in their local church, they decided to move forward and create a new mission organization to pioneer strategies to reach communities unreached by others. God would lead them as they train, care for and help to fund others who were called to go.
Ted's entrepreneurial focus and spirit of innovation echo throughout the organization. They chose the name "Pioneers" because pioneers venture into new territory, inventing as they go. They are not afraid of crossing into regions that are uncertain, but are willing to test different ideas to accomplish the task before them, in spite of barriers.
The story of Pioneers Canada also embodies the same pioneering spirit as the Fletchers. Inspired by Jim Elliot's transformational story, Charles and Judy Wight committed their lives to missions. They started World Outreach Fellowship in Canada, which became Pioneers Canada in 1993.  The goal was to send short term mission teams to support works like the one in Peru where Bert Elliot, Jim's brother, was reaching out to tribal peoples of South America. Pioneers Canada has since grown to send and support long term workers beyond South America, to the Middle East, Asia, Africa, and Europe.
As Pioneers, we go where we are called, even when we can't see the complete picture. We simply walk in obedience one step at a time. God works in miraculous ways time and time again.
Rachel, a young Canadian, knew in her heart that she was called to share the love of God and the Good News of Christ's saving grace with people who had no way of hearing the gospel. She prayed for God's leadership in designing a plan for her. Her journey has taken her to several countries and has included several years of training.
Rachel decided to acquire a usable skill to prepare her to engage in communities that had little influence from men and women who followed Jesus. She went to the Philippines where she trained as a midwife. The need in the Philippines was great and her experience invaluable. However, Rachel knew she would not be there long term. She was just taking one step at a time as God opened doors.
Rachel was at Pioneers when the team leaders working with Northern African nomads were visiting. This young family, with preschool children, travelled with this camel-herding tribe as they sought pasture land for their livestock. During these trips, the couple tracked the tribe's migration patterns. Rachel was captivated.
As she shared her heart with the couple, they told her that one of the most urgent needs in the nomadic communities was midwives. Many children die in childbirth because they don't have access to medical care.
As we have seen time and time again, God brought the right people to the right place at the right time.
For the past year, Rachel has been in Quebec learning French, the first of two languages she will learn.  In April, 2017 she leaves for North Africa to join the team serving among the nomads.
At Pioneers, we are committed to seek God's call and to confirm that call in the local church. Trusting God's perfect timing, we go when God opens the doors, resisting the temptation to force them open ourselves. God uses those who are willing.
Through the pioneering posture and obedient hearts of believers from a wide variety of professions, backgrounds, and seasons of life, Pioneers continues to engage with people around the world who have yet to hear the Good News.  Ted, Peggy, Charlie, Judy, Rachel, and others have heard God's call to move forward and join in what God is doing.
Since its founding back in 1979, Pioneers has grown to over 3,000 members, serving in 104 countries, among 202 people groups.
God is at work. Pioneers Canada is looking for those whose one ambition is: "to preach the gospel where Christ was not known" (Romans 15:20).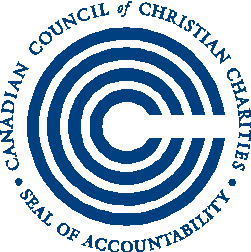 This charity has been certified by the Canadian Council of Christian Charities. Charities that display our Seal of Accountability demonstrate ongoing compliance with high standards of financial and organizational integrity. To find out more about this charity or other Certified charities, visit giveconfidently.ca.
More from Stories of Faith from Canadian Charities
Latest
Categories
Tags
Series