Submission from HOPE International Development Agency
HOPE International Development Agency was founded by people who were motivated by their Christian faith to help people in need. It is the right thing to do.
A belief in the worth, equality, and interdependence of all people compels us to extend assistance to the poorest of the poor without discrimination.
From our commencement more than four decades ago, HOPE International Development Agency has been working to help transform the world by focusing on the self-expressed needs of neglected individuals, families, and communities living in abject poverty.
The mission of HOPE International Development Agency is to improve the supply of basic human necessities for the neediest of the developing world through self-help activities, and to challenge, educate, and involve people in the developed world regarding development issues.
The organization is driven by a belief that the neglected poor must have the opportunity to become self-reliant through their own efforts.
The work of transforming lives begins with helping individuals, families, and communities determine what is needed to become free from poverty and continues by enabling those same communities and families to do the work themselves.
The immediate and long-term effectiveness of the work is assured through working with local partners indigenous to each country where the organization works.
Every year, HOPE International Development Agency donors enable between 800,000 to 1,000,000 of the world's neglected poor to grow more food, drink clean water, raise animals for milk, meat, and farming, start small businesses, protect their environment, be healthier, and continue to learn new skills as both children and adults.
Annually, HOPE International Development Agency supports between 55 – 60 initiatives in 19 countries throughout Africa, South Asia, South East Asia, and the Americas.
Helping people begin their journey out of poverty starts by discovering what they believe they need in order to transform their lives.
From Hunger to Happiness in Cambodia
Two years ago, hope had all but faded for Phat and her children, two of whom had succumbed, within a one-week period, to sickness caused by the water they had no choice but to drink.
The one meal a day the family managed to scavenge consisted of a murky slurry of rice and if they were lucky, a small crab or frog the children dug up in a nearby field. Phat was exhausted. The children, sickly and listless, were not in school and chronic malnourishment was wreaking havoc on everyone's health. It seemed very likely that more children, perhaps the entire family, would perish, especially given the fact that they had no choice but to drink water from the same source that had already taken two lives.
Today, because friends of HOPE International Development Agency were generous, Phat and her children live a life full of hope and happiness. A new water well, just 30-metres from their doorstep, provides an ample supply of safe water for drinking, cooking, bathing, and washing. The clean water also irrigates a flourishing vegetable garden that provides nutritious food for the children, as well as a means of earning income on market days. Phat's school-aged children are now in school and the family has purchased a bicycle and a small motorcycle that they use to travel to school and to the market.
Their house, formerly a ramshackle shelter, now has a metal roof and metal siding, keeping the entire family dry during the rainy season and safe all year round. A proper latrine, located near their house, ensures that waste is disposed of safely and the children are not at risk.
Phat and her children have been overwhelmed by hope, and are continually improving their lives and putting their difficult past behind them.
From Suffering to Succeeding in Bangladesh
Three years ago, more fish swam through Kasem's net than were caught. Kasem's life was as tattered as his fishing net and as bleak as the slate gray water he plied every day in an effort to catch fish he could provide to his family for their one meal a day or sell at the market. Unable to venture too far from shore in the tiny boat, the fish Kasem did manage to catch were small and of little value as a meal or at the market.
Khadija, Kasem's wife and mother of their five children, spent her days worrying about how she would feed and care for the children, all of whom were constantly sick due to malnutrition and a lack of proper shelter and clean water. The thatched shack her family called home, precariously perched on the wrong side of an earthen dike that held back the ocean, was always on the verge of collapsing, just as their lives were.
Today, because of the generosity of HOPE International Development Agency donors, Kasem and Khadija are happy and healthy. They now own a small plot of land on the safe side of the dike, away from the shoreline. The home they built on their land is sturdy and safe. It is a big change from the thatched shack they once lived in which is now used as a chicken coop. The new well, just fifty metres from their home, provides an ample supply of safe water. As a result, the children no longer suffer from the waterborne diseases that were a constant threat to their health. The two youngest boys, Shoumon and Shoujon, are now in school and excelling.
The equally big news is that Kasem was able to buy a bigger motorized boat and two good fishing nets. He now ventures further offshore and regularly catches larger, more profitable fish. The very first season Kasem had the new boat and nets, he experienced huge success as a large school of highly profitable Halisha fish passed by which he landed with his new nets.
For Kasem, Khadija, and their children, life is vastly different than it was three years ago when friends of HOPE International Development Agency first entered their lives.
Th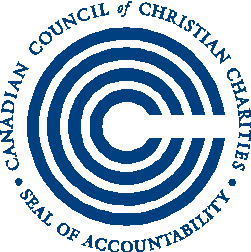 is charity has been certified by the Canadian Council of Christian Charities. Charities that display our Seal of Accountability demonstrate ongoing compliance with high standards of financial and organizational integrity. To find out more about this charity or other Certified charities, visit giveconfidently.ca.