Last week it was revealed that the Government of Canada has decided to implement ideological screening on any group that requests funding for its Canada Summer Jobs program. Only those non-profit groups that hold the same views as the government on matters of abortion and sexual moral norms will be eligible to apply.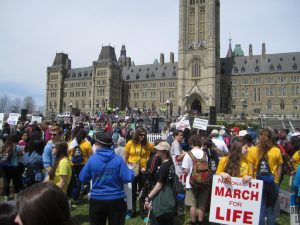 To be eligible for the Summer Jobs program a Christian charity must now "attest" that:
Both the job and the organization's core mandate respect individual human rights in Canada, including the values underlying the Canadian Charter of Rights and Freedoms as well as other rights. These include reproductive rights, and the right to be free from discrimination on the basis of sex, religion, race, national or ethnic origin, colour, mental or physical disability, sexual orientation, or gender identity or expression.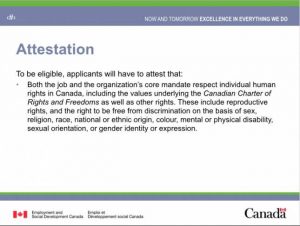 At first blush the attestation appears innocuous. Who could be against the "values" underlying the Charter, and the freedom from discrimination? However, behind that velvet glove is an iron fist. The government is telling us that we must accept its "values." The values of pre-natal life and traditional marriage that many of our members attest are anathema to this government.
Beliefs on these issues are non-negotiables for our members, as they are for the government. This polarized framework between the government and the governed is not what our democracy stands for. Government is required, at law, to be neutral in matters of conscience. However, it now appears, that the government wants to direct our consciences against our will. This is simply wrong.
It is unlikely that the Canada Summer Jobs program will be the end of this mindset. The quid pro quo is if you want government "benefits" or "licencing" then you must agree with the government's ideology.
"Believe as we do, or else" appears to be the government's mantra.
The Canada Summer Jobs program, according to canada.ca ,"provides funding to not-for-profit organizations, public-sector employers and small businesses with 50 or fewer employees to create summer job opportunities for young people aged 15 to 30 years who are full-time students intending to return to their studies in the next school year." Participating organizations have until February 2, 2018 to submit their applications. With the new government policy, the message to Christian organizations seems to be "don't bother."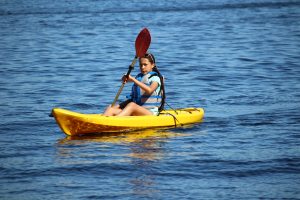 In the Christian community, summer camps are significant users of the program. Church run or church affiliated summer camps rely on government funding to hire hundreds of students to work as camp counselors and instructors. These summer jobs provide students with the opportunity to learn life skills while doing great work for the younger children under their care.
The government's new policy is unbecoming of what you would expect from a mature liberal democracy like Canada for the following reasons:
The State's Duty of Religious Neutrality
First, government is supposed to be neutral on matters of religion. Justice Gascon, of the Supreme Court of Canada, in a recent case[1] dealt with the concept of state neutrality. The state, he said, could not be favouring one religion over another.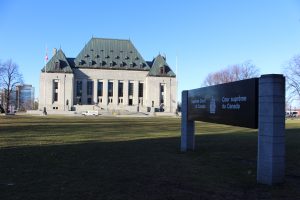 In that case the Saguenay municipal council was using the Lord's Prayer to open its meetings. That was determined, by the court, as the municipality favouring one religion – Christianity – over others. Justice Gascon referred to state neutrality as a "democratic imperative." I quote from Gascon's decision:
By expressing no preference, the state ensures that it preserves a neutral public space that is free of discrimination and in which true freedom to believe or not to believe is enjoyed by everyone equally, given that everyone is valued equally. I note that a neutral public space does not mean the homogenization of private players in that space. Neutrality is required of institutions and the state, not individuals…. On the contrary, a neutral public space free from coercion, pressure and judgment on the part of public authorities in matters of spirituality is intended to protect every person's freedom and dignity. The neutrality of the public space therefore helps preserve and promote the multicultural nature of Canadian society enshrined in s. 27 of the Canadian Charter. Section 27 requires that the state's duty of neutrality be interpreted not only in a manner consistent with the protective objectives of the Canadian Charter, but also with a view to promoting and enhancing diversity….
I would add that, in addition to its role in promoting diversity and multiculturalism, the state's duty of religious neutrality is based on a democratic imperative. …. This pursuit requires the state to encourage everyone to participate freely in public life regardless of their beliefs …. The state may not act in such a way as to create a preferential public space that favours certain religious groups and is hostile to others. It follows that the state may not, by expressing its own religious preference, promote the participation of believers to the exclusion of non-believers or vice versa.
When all is said and done, the state's duty to protect every person's freedom of conscience and religion means that it may not use its powers in such a way as to promote the participation of certain believers or non-believers in public life to the detriment of others. It is prohibited from adhering to one religion to the exclusion of all others.
The government's new policy for the Canada Summer Jobs program violates this neutrality requirement because in that it favours one ideological position at the expense of another. Christian charities that are pro-life are free to hold such beliefs – there is, as of yet, no law that suggests it is wrong to hold such a position. When the government takes a position on these matters it is no longer neutral.
Refusal of Government Benefits Based on Differing of Opinion
Second, matters such as abortion, marriage, and sexual norms are all issues that involve religious opinion. A religious group's holding an opinion different than government's should never be reason enough for government refusal of government benefits.
Discrimination against Religious Individuals
Third, if government is permitted to discriminate against religious groups because of their religious views then such logic will lead it to discriminate against religious individuals.
Discrimination against Any Differing Opinion
Fourth, if there can be discrimination against religious opinions then the logic will lead to discrimination of any opinion that is at odds with government opinion.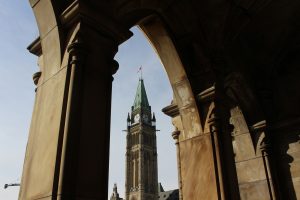 A Systemic Position that Does not Allow Difference
This recent announcement suggests that there is a deep ideological framework within government that has turned its mind against Christian charities. As noted above, we can expect more challenges in the future. This is not a simple "one-off" but rather a systemic position that does not allow difference. It is most troubling and one which we must be vigilant in addressing.
Because it is 2017, one would have thought that modern governments would respect freedom of thought and opinion – and would not allow government largess to be denied solely because those who hold valid and legal opinions differ with government. That appears not to be the case.
[1] Mouvement laïque québécois v. Saguenay (City), 2015 SCC 16, [2015] 2 S.C.R. 3, at paras. 74-76.
More from The CCCC Blog
Latest
Categories
Tags
Series