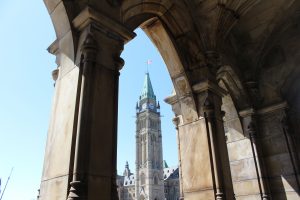 The Canadian Council of Christian Charities is pleased that the Federal Government has removed the problematic 2018 values language in the 2019 Attestation for the Canada Summer Jobs program. This is a very positive move.
It came as a result of hundreds of our members voicing their concerns to the government by letters, personal contact and speaking out against the imposition of a values test. We also acknowledge the generous support we received from our members to assist us in our advocacy, along with other faith-based organisations, in demonstrating to the government the importance of accommodating our members' fundamental freedoms of religion and conscience.
However, the 2019 Attestation is not without some troubling aspects. It states, "Any funding under the Canada Summer Jobs program will not be used to undermine or restrict the exercise of rights legally protected in Canada." What exactly does "undermine or restrict" mean? That we do not know.
Further, the government states that ineligible jobs will include:
Projects or job activities that:
– restrict access to program, services, employment or otherwise discriminate, contrary to applicable laws, on the basis of prohibited grounds, including sex, age, religion, race, national or ethnic origin, colour, mental or physical disability, sexual orientation, or gender identity or expression;
– advocate intolerance, discrimination and/or prejudice; or
– actively work to undermine or restrict a woman's access to sexual and reproductive health services. (Emphasis added.)
Again, what does "undermine or restrict" mean? What exactly is "advocate intolerance, discrimination and/or prejudice"? Does a religious group speaking on the importance of traditional marriage meet that criteria? We do not know. We recognize the government's right to spend the money as they wish as long as they do so without discrimination.
We are, therefore, encouraging all our members to apply for the 2019 Canada Summer Jobs program. Any projects that the government does not fund, we will work with our members to find out why they were denied, and we will assist them in any way we can to ensure they receive a favourable response from this program.
For Media Contact:
Barry W. Bussey
Director, Legal Affairs
Phone: 519 998 9265
Email: barry.bussey@gmail.com