"Human rights," observes Dr. Heiner Bielefeldt, former UN Special Rapporteur on Freedom of Religion or Belief, "find their ultimate moral justification in the necessity to respect everyone's status as a bearer of dignity" (Foreword to The Inherence of Human Dignity: Law and Religious Liberty, edited by Barry W. Bussey and Angus J. L. Menuge)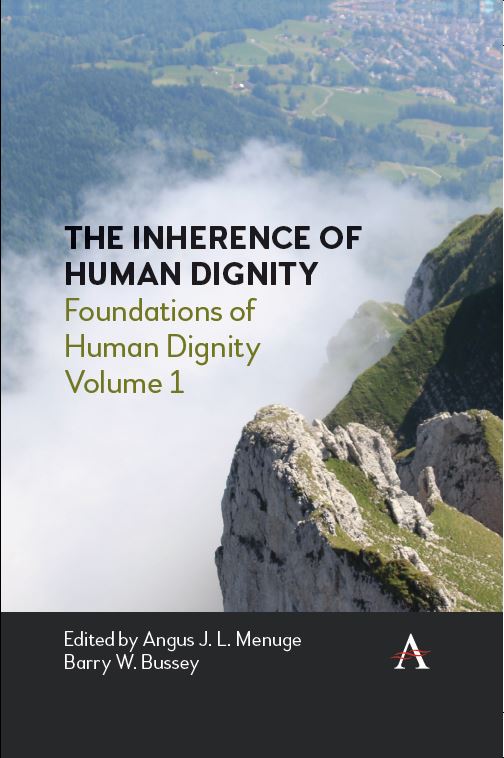 In the context of the COVID-19 pandemic, racial protests, and political unrest, the concept of human dignity is more relevant than ever. Yet we can see appeals to dignity being made on opposing sides of many controversial issues. So, what does the notion of "inherent human dignity" actually mean? And how does (or should) dignity inform legislation or legal rulings?

To address these and other vital questions, Barry W. Bussey and Angus J. L. Menuge have edited a profound, two volume collection, The Inherence of Human Dignity, which speaks to the philosophical and practical dimensions of human dignity, past and present. These two books have just been released and are available to order now!
Synopsis

Volume I seeks to clarify our understanding of various historical and contemporary concepts of human dignity. It examines the meanings of the term "dignity" before looking at the philosophical sources of dignity and both religious and secular attempts to provide a grounding for the notion. It also compares the merits and defects of older and newer concepts of dignity, including extensions of dignity to animals or machines.

Volume II seeks to understand the work dignity may do as a foundation for law, how it is related to religious liberty, and how we should adjudicate religious liberty disputes at the individual and corporate levels. What is the status of religious liberty as a component of human dignity, and how is it to be balanced with other individual rights, such as freedom of expression? And finally, to what extent can the law adjudicate corporate religious claims?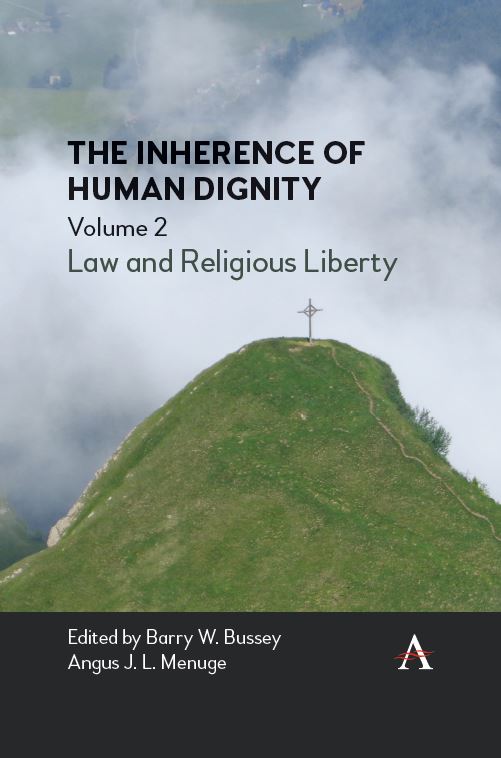 Reviews
"The political and legal battle over how we understand human dignity is right at the heart of the comprehensive crisis that is rocking the advanced modern world to its foundations, and there is no better scholarly exploration of that concept than the work published in these two invaluable volumes." (Greg Forster, Trinity International University, USA)

"The Inherence of Human Dignity, Vol. 1 and 2, deserves a wide readership. Barry Bussey and Angus Menuge have drawn together an important collection of essays from a diverse group of authors in order to explore different conceptions of human dignity and how it is to be grounded." (Robert A. Larmer, University of New Brunswick)

"Bussey and Menuge have edited a magisterial, brilliant two-volume work that should be essential reading for anyone interested in a commitment to human dignity." (Charles Taliaferro, St. Olaf College)
Order Your Copy

Whether you are a student or professor of law, theology, cultural studies, or ethics; a practicing lawyer or judge; or a member of an advocacy organization, you will find relevant insights in these accessible and illuminating volumes. To add The Inherence of Human Dignity to your collection, or to order a copy for your organization's library, visit Anthem Press online to select:
The Inherence of Human Dignity Volume 1: Foundations of Human
The Inherence of Human Dignity Volume 2: Law and Religious Liberty