Barry W. Bussey
In an already divisive election campaign, what is so problematic about a proposal to remove charitable status from pro-life groups? Where did this platform come from, and how should we respond?
When the election was called this summer, few imagined that the registered charitable status of pro-life groups would be on a party's platform. Now it is a troubling reality. The statement is:
"[Our] … government will no longer provide charity status to anti-abortion organizations (for example, Crisis Pregnancy Centres) that provide dishonest counseling to women about their rights and about the options available to them at all stages of the pregnancy."
It's not unusual for some charities to face political pressure or public scrutiny, but, to my knowledge, this is the first time that an election campaign in Canada has pledged to take away registered charitable status from certain groups. Given the recent treatment of pro-life organizations by the government, as evident in the Canada Summer Jobs (CSJ) controversy, this announcement should concern any group – not just pregnancy care centres – that might disagree with the government. Historically, charitable status has been based on a recognition of public benefit. This election platform would, instead, make charitable status dependent on political favour. In other words, politics has now moved into charity regulation in a big way.
Unfortunately, I am not surprised by this development. In fact, I am surprised it has taken so long to get to this point. Throughout my career as a lawyer, I have noticed a change in attitude within the legal and political communities towards traditional religious organizations. There is little patience for anyone outside of the mainstream – particularly religious groups with conservative views on fundamental human life issues such as marriage, birth, and end-of-life. Of course, anti-religious sentiment has been around for a very long time, but in the last two decades we have such disdain pick up momentum.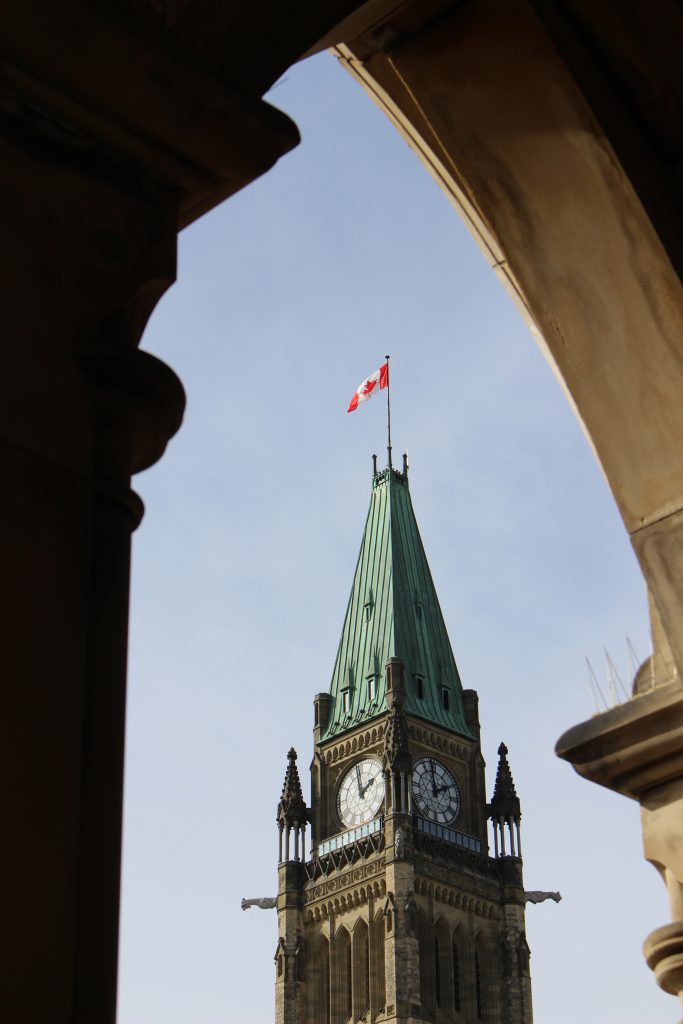 The Background: Incremental Steps
Those of us involved in law and religion have witnessed a steady beat of incremental change in how the government treats the religious expression of the Christian community. Generally, these changes have not caused much of a stir. For example, when the Supreme Court of Canada refused the Hutterites accommodation from having their photographs taken for Alberta driver's licenses in 2009, the broader Christian community did not seem worried about how the decision might affect them. It could be that some were simply unaware of what was happening – or, if they were aware, they felt powerless to react; many might not have understood the long-term implications of the SCC's decision. Hindsight, as they say, is always 20/20.
The Hutterite Brethren case marked the beginning of a new, more intense trend against religious practice. The pivotal moment came in 2018 with the Trinity Western University (TWU) decision. TWU was denied approval for its law school because its admissions policy required students to not violate its teachings on marriage. The Supreme Court of Canada (SCC) called TWU's policy "degrading and disrespectful." However, what was truly disrespectful was the SCC's mistreatment of TWU's religious freedom.
The TWU case, more than any other, laid the groundwork for the politicization of charitable status. The Canadian Bar Association, in its representation to the SCC during the TWU case, made it clear that registered charitable status ought to be reviewed in light of "Charter values." ("Charter values" is a catchphrase that legal academics and judges use as a guide to determine whether a law or policy is acceptable. The problem is that "Charter values" – unlike Charter rights – are undefined; they tend to be determined by the "idiosyncrasies" or subjective preferences of the judge.) Thus, TWU's admissions policy was said to be in violation of "Charter values" even though TWU was not subject to the Charter and had a claim to religious freedom. But, in the mind of the SCC's majority, this private Christian university could not have a law school because its policies were deemed discriminatory.
Recognizing that registration of religious charities would be targeted as a result of the TWU decision by the SCC, I began editing a book, The Status of Religion and the Public Benefit in Charity Law (Anthem Press, 2020). I warned that, given the political and legal climate, pro-life charities could soon face deregistration. It was my view then (and, unfortunately, it is now coming to fruition) that the government's handling of the Canada Summer Jobs program was but a harbinger of what was to come. In the CSJ situation, the government required applicants for funding to "check the box" stating that they were in favour of the government's position on abortion and marriage. I noted in the book that "The CSJ controversy provides an example of how a politically charged public policy issue can quickly and readily transform into a call for removing charitable status of non-conforming religious organizations" (186).
The Canada Summer Jobs Program
The CSJ controversy arose because the government responded to criticism from the Abortion Rights Coalition of Canada (ARCC). ARCC was dismayed that the government had given money to groups who were opposed to abortion. ARCC's Executive Director called upon the government not to allow CSJ funding to go to "groups that try to remove human rights with bullying and harassment campaigns" (1). "Funding anti-human rights groups does not support communities or teach skills that lead to full-time paid employment with ethical employers," said ARCC (1). The government responded by putting the attestation requirement on the CSJ application form.[1]
Across the country and across the political spectrum, the attestation was met with severe criticism. Although the government refused to compromise or modify the application form in 2018, in subsequent years they removed the attestation. Unfortunately, the government then proceeded with a systematic "review" of all applications from religious organizations – including online materials – to see if there was any evidence of discrimination that would disqualify them from receiving CSJ funding.
In June 2021, the government lost two cases at the Federal Court of Canada[2] for their mishandling of CSJ applicants. The Court was so displeased that it ordered the government to pay the legal fees of the charities who challenged the government's rejection of CSJ funding. The Federal Court was not pleased with how the government handled the CSJ application. In the Redeemer case, the Court observed that the government found the university's teachings on marriage "discriminatory" and a letter was sent to Redeemer to provide further information. However, nothing in the letter addressed Redeemer's teaching on marriage as the cause of concern. The Federal Court said the letter was not "a genuine attempt to seek clarification" but "was simply going through the motions to appear to be fair, not an exercise in fairness itself" (at para 40).
The Federal Court did not deal with the Charter issue since it ruled against the government on the procedural issue. However, it made it clear that "Should it be established in another case that officials discriminated in administering funding programs against faith-based institutions because of the sincerely held religious beliefs of their community, a finding of a Charter violation may well result. Such institutions must be treated not just with procedural fairness but also with respect for their Charter-protected rights" (at para 47).
The government's most recent proposal to exclude pro-life groups from having charitable status is, in my view, a continuation of the Canada Summer Jobs debacle. Pro-life groups are facing political pressure, including calls from ARCC to remove registered charitable status from 'anti-abortion agencies.' However, such groups do have Charter rights. If it can be shown that the government discriminated against pro-life groups because of a political or partisan ideology, a strong argument will be made that such discrimination is unconstitutional.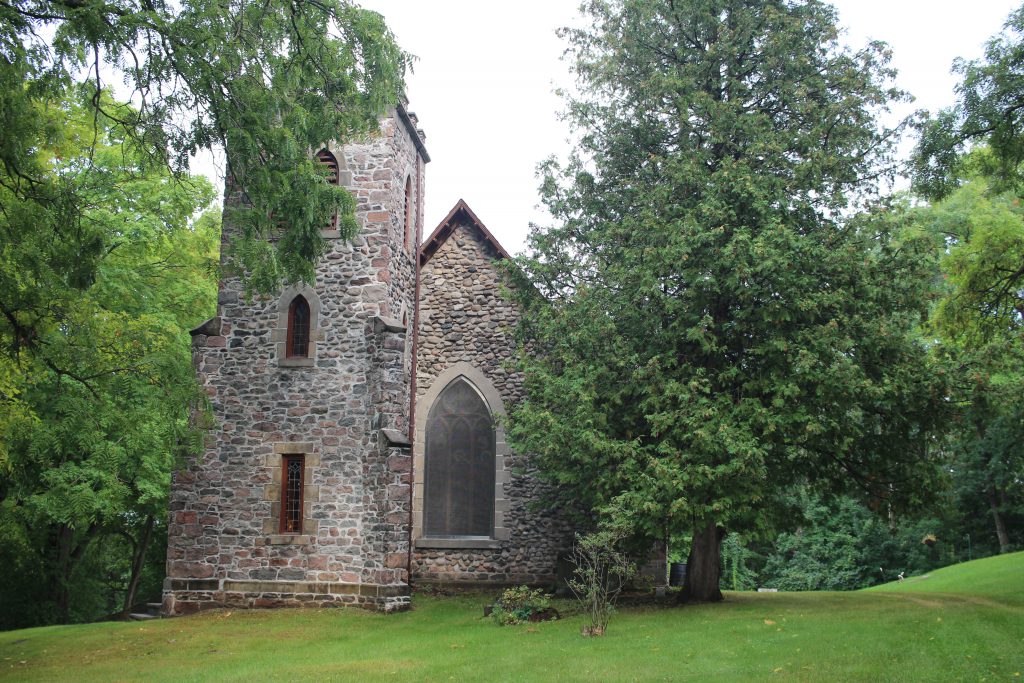 What the Proposal Could Mean for CCCC members
In the meantime, members of CCCC should be concerned. Stripping pregnancy care centres of registered charitable status would make it much more difficult for those centres to continue providing much-needed support to vulnerable women. But the implications reach even further. The political platform is ambiguous; it mentions "crisis pregnancy centres" as an example, but it refers more broadly to "anti-abortion organizations" who provide "dishonest counselling."
There are no clear definitions. Would this capture churches? Is a pro-life sermon or Sunday school lesson "dishonest"? What are the "rights" and "options" mentioned in the proposal? Contrary to the government's assertions, there is no "right" to abortion in the Constitution. What about organizations that hold religious views about the beginnings of life – are they now subject to being deregistered? It would appear that many charities could be affected by this platform if it becomes reality.
What You Can Do
Given this dramatic proposal for change in policy to politicize the charitable registration process, it is appropriate that Christian charities become more engaged in finding out where all the political parties and candidates stand on these issues. The CRA guidance on public policy activities allows charities to engage in matters of public policy so long as it furthers your charitable purpose and you do not engage in partisan politics. This means that you cannot promote one party or candidate over another, but you can reach out to your donors, volunteers, and clients to encourage them to become informed on the issues and to share their stories of the positive impact your ministry has had on their lives. CCCC has published guidance on Public Policy Dialogue and Development Activities (PPDDAS) for its members in the Knowledge Base found here.
All political parties, candidates, and indeed the entire Canadian population, should be aware of the great work our charities do for the common good of Canada. We need to let them know. We need to encourage them to see through the political fog to keep our charities registered.
You may want to order your copy of The Status of Religion and the Public Benefit in Charity Law and get in-depth knowledge of why your charity remains a public benefit.
Further, you may find my chapter from this book helpful, as I offer an in-depth analysis predicting that this day would come sooner or later. Download a copy here.
Finally, we need to join together in praying for our country and our leadership during this difficult time.
---
[1] For a full review see Barry W. Bussey, "The Canada Summer Jobs Debate and the Democratic Decline" (2019) 91 Supreme Court Law Review (2d), pp. 245-296. Available at SSRN: https://papers.ssrn.com/sol3/papers.cfm?abstract_id=3401591.
[2] Redeemer University College v. Canada (Employment, Workforce Development and Labour), 2021 FC 686 (CanLII), <https://canlii.ca/t/jgpzv>, BCM International Canada Inc. v. Canada (Employment, Workforce Development and Labour), 2021 FC 687 (CanLII), <https://canlii.ca/t/jgpzw>