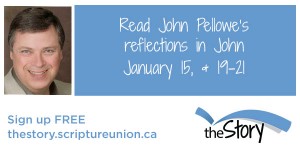 theStory is an all-Canadian daily devotional that is only available online. I've already had a number of devotionals published, but four more are coming up this week and next. Enjoy!
Related

MBA, DMin
Sign up for Christian Leadership Reflections today!
Stay up to date on our recent news articles and updates!
More from John
Latest
Categories
Tags
Series