Looking Back: History's Strategic Value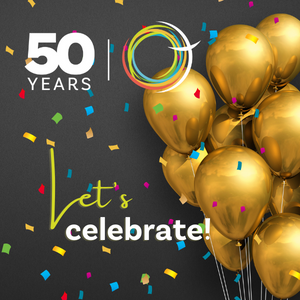 On October 12, 2022, the Canadian Centre for Christian Charities (CCCC) turns 50 years old! It's time to celebrate! As we celebrate CCCC, we're celebrating you, our members, because you are the reason we reached our 50th anniversary.
CCCC would like to show its gratitude by giving our members (and those considering membership) an anniversary gift in the form of this series of posts to help you reflect on your ministry's past, assess its present state, and plan its desired future. Our goal for this series is to provide a curated package of supportive information in the following areas:
Generating ideas for strategic thinking
Freeing up resources to focus on new initiatives
Keeping corporate values meaningful day-to-day
Telling your story with impact
Attuning your ministry to the Spirit's leadership
Keeping your ministry in its prime of life
Readily making corrections
Discerning your strategic trajectory
Developing a change-ready team
As the staff of CCCC mark the passage of time with our anniversary, we are thinking of how the value of a 360º reflection (past, present, and future) can be applied at any time to create a significant moment in a ministry's history. You don't have to wait for a milestone anniversary to get the benefit of stepping out of the day-to-day of ministry life to look back, look around, and look ahead. We invite you to walk with us through this series to explore the possibilities for your ministry.
Let's start by looking back through your ministry's history. This post will highlight two aspects of your ministry's past that could provide source material for strategic planning today. There will be four more posts in the series that will also draw from this historical review, so the review is well worth doing.
Organizational Benefits of Reviewing Corporate History
There are several significant benefits that arise from a historical review:
The review gives you a unique and authentic story to tell because it is your story. It will provide lots of source material for telling your story and draw attention to the "why" of your organization's existence, which in turn will motivate your staff and supporters.

As a company that documents corporate histories says, "Your company's history is a humanizing force for your brand, as it tells the stories of the people and communities that have worked together to build its successful legacy."

A sense of history provides context for the work being done today by placing it within a journey from one place to another. Knowledge of corporate history gives staff a springboard for thinking about the present with a bigger mindset as they build on the work of those who came before while being aware that they are laying the foundation for others who will come after them. The current staff will enjoy knowing they have their place in the ministry's history in the same way their predecessors have.
The review will broaden your team discussions by adding the voices of previous leaders into the mix. They might make different decisions in today's circumstances than they did back then, but they would apply the same values. Add their voices by incorporating their values into your corporate statements.

For example, CCCC's first corporate value is "Evangelical in Identity; Ecumenical in Service." The idea behind that value was expressed by the directors in the very first board meeting. The first executive director, Frank Luellau, also stressed that value in a 1984 interview with the KW Record. When we developed corporate values in the late 2000s, we looked back to that meeting and accepted their decision as one we wanted to keep front and centre as one of our values.

If the ministry has changed its mission, values, or identity, the review provides an opportunity to pause and discuss whether the changes have been good ones or if the ministry would be better off reconsidering the changes.
If your current corporate culture has any problematic aspects, the corporate history might provide some clues as to how it originated and give you insight into how to correct it.
Personal Benefits of Reviewing Corporate History
Aside from the organizational benefits of reviewing your ministry's history, there are also benefits for the person who does the review. The review takes work, but it isn't hard work. I found it quite pleasant, and, through it, I gained in several ways:
It added depth to my understanding of who CCCC is and what it is about.
Lots of fascinating details emerged that add colour to our story and sparked new creative thoughts about CCCC.
Similar to the point above about being on a journey, the historical review made me feel that my time in leadership is but a link in a chain of leaders that is anchored in a specific creative act on October 12th, 1972 at the one end and which extends to some undetermined point long after my time at CCCC at the other end. This idea fosters a sense of humility.
The review reinforced my sense of being a steward rather than a leader.
I enjoyed meeting people whom I had previously only known as names on a list.
I developed a stronger sense of gratitude and appreciation for what former staff had accomplished.
It turned my mind to my own legacy. When my successors celebrate our 75th or 100th anniversaries, what will they remember as my contribution to CCCC?
What to Review
Here's a list that comes to mind for what you could include in your review:
Corporate histories that have already been written or drafted
Annual reports (CCCC didn't have any public annual reports, but we did have annual reports to the board from the executive director.)
AGM reports (These usually include a review of strategy and plans for the future, as well as a recap of significant events throughout the year.)
Board minutes (Rather than reading every set of minutes, just scan the agendas first to see if there was anything of historical interest discussed at the meeting. That will save a lot of time! I was glad that CCCC has only three board meetings per year!)
Management meeting minutes (This part of the review could easily be overwhelming because of the number of meetings. It would be best to start this review by zeroing in on some key times when significant decisions were made. As an alternative, interviewing managers from the time may be quicker.)
Interview key people:

The founder(s) (I interviewed our founder, Ian Stanley, about the origin of CCCC.)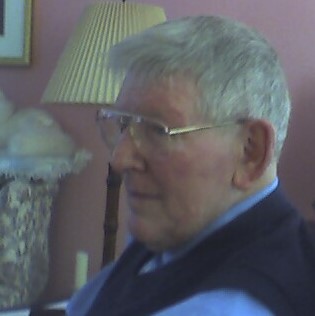 Other significant people included:

The only other surviving member of the group of six friends whom Ian brought together to launch CCCC, Lindsay Neilson. You can read about how CCCC came to be and its early history.)
Previous board chairs (I interviewed the two board chairs of the working board, one of whom was our founder.)
Previous directors (I did this by a survey.)
Former staff and long-serving current staff (I did this by survey.)
Previous senior pastors/executive directors (In my case, I had only one person to interview because, in 50 years, I am just the second executive director.)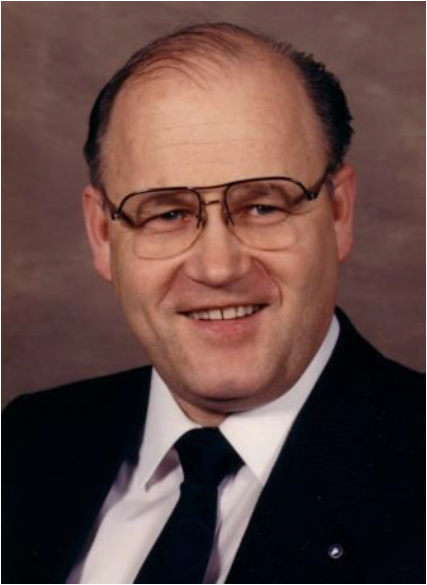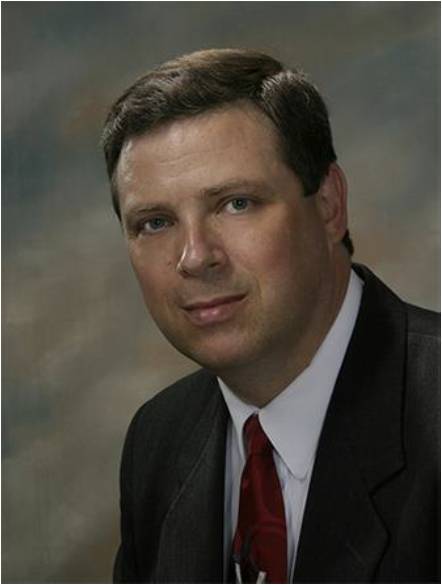 Strategic plans and source documents used in the process
Survey results (such as marketing or donor surveys)
Press coverage of the ministry
Program evaluations
Reports from consultants
Documentation of changes to the mission and vision statements as well as corporate values
Ways to Interpret the Source Material
My approach to analyzing the source material included the following questions:
Are there any signs of God's activity and leading throughout the ministry's history?

How did this ministry experience God's blessing, and can you hypothesize why God blessed the ministry?
Were there any times when the ministry did not flourish or it appeared to be under God's judgment? What were the circumstances?

Did individuals have a personal sense of call that led them to this ministry? If so, what were their calls? How did they intersect with the ministry's mission?
What were the motivations behind what the history reveals? What were people trying to achieve?
What were their values? Their priorities? Their vision? Are they still valid today?
What options did they reject?
What were their triumphs and successes?
What challenges did they face and how did they overcome them? Or did they? What did they learn from failure?
How did they make the decisions they did? Was spiritual discernment involved? Was it based on human wisdom (this can be a good thing)?
Were the changes they made radical changes or incremental developments? Focus on the reasons for the radical changes. In our case, the board once made a radical change to the mission statement, only to reverse their decision soon afterwards. All the other mission statements made sense as natural developments. Retracting the outlier mission statement gave me insight into what was considered (on second thought) to be off-mission.
What personal traits did the individuals tend to have? Are they different from the staff and volunteers today?
What testimonials were given about the ministry?
What to Do With the Past
Once the history has been reviewed, there is a lot you can do with it (as will be addressed in four other posts of this series). But for now, let's analyze your ministry's history in terms of two questions:
Which aspects of your history are still with you that you want to preserve?
Which aspects of your history are no longer present that you would like to revive?
Preserve the Past
There might be programs, practices, values, culture, or other distinguishing attributes from your past that are still part of your ministry and that you want to be sure to preserve into the future. If so, document your decision and its rationale and include it as part of your ongoing historical narrative so people in future years will find it. You could also work the decisions and their rationales into the appropriate program rationales, corporate culture document, or team values as the case may be. Point out to staff that these elements of your ministry have a history and are a continuing, valuable part of your developing history. Of course, check if they have become stale in today's environment and update them as appropriate.
CCCC did its historical review over a period of years from about 2006 to 2011. Two of the answers about what we wanted to keep were:
Providing information was the first purpose of CCCC, and this is still our core service. We started in pre-Internet days when information was much harder to come by. Today, information is free on many websites, so we have found numerous ways to add value to our information and maintain the value proposition of membership.
The human dimension became an important part of CCCC in its early years, starting in 1980 when members were able to write letters to ask questions and board members would write back with the answers. When staff was hired, members could phone and ask questions. Today, members contact us by phone, email, or via The Green. Our commitment to the human dimension of our ministry extends to having a real person answering our phones. We will preserve live interactions with our members while giving people the option to get their answers for themselves from our Knowledge Base.
Revive the Past
In the same way, some programs, practices, values, culture, or other distinguishing attributes from your past that are not part of your ministry today might be worth reviving.
Under current leadership, CCCC has made many changes to how it works and how it relates to its members. These changes came from several sources, including biblical-theological reflection, suggestions made by people, and strategic thinking. But if we had not had any of those sources, it is good to know that the historical review would have brought us to the same place as we are today.
Here are some examples of elements of the early CCCC that have been revived:
Playfulness
Reading through old editions of CCCC's original newsletter, one can find poetry including "The Story of Frederick R. Birch" with the subtitle "Do Your Givin' While You're Livin' Then You're Knowin' Where It's Goin'." Another was a humorous poem for church treasurers.
There were occasional standalone jokes, such as "It's getting more and more difficult to support the government in the style to which it has become accustomed."
We even had the occasional recurring comic strip called "Pontius' Puddle."
Today, the CCCC Brand Voice ("Persona") includes "being humorous, playful when appropriate:"
We see playfulness in this blog, which has a tag for poetry. One post even has a poem I wrote for leaders called "Opportunity's Genesis." Christian Leadership Reflections is a serious topic for a blog but I have included some humour and self-deprecating stories in the posts.
The last couple of annual conferences we held had some playfulness to them too. At one, we had a giant black-and-white puzzle showing the work of all kinds of Christian ministries. Attendees sat at a table to colour the individual pieces. It made quite a colourful picture when it was assembled. We also had a microphone inside something like a Nerf ball that people threw across the audience to the next person in line to speak.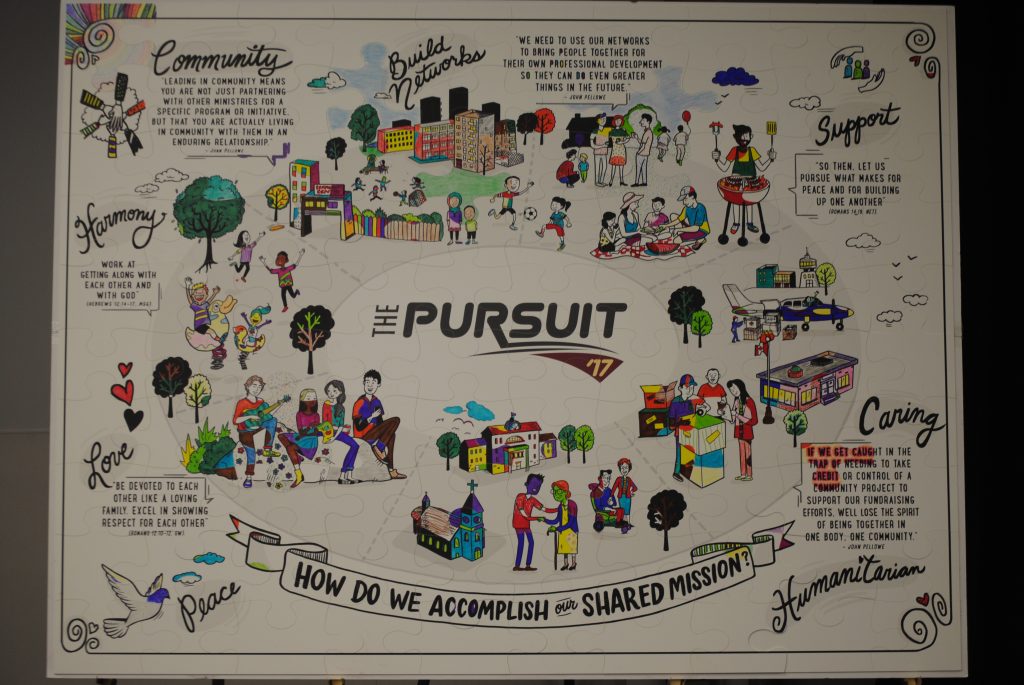 Our communications through social media have seen an uptick in playfulness over the past few years.
Internally, we have introduced a Social Committee to regularly infuse fun into our workplace.
Spiritual
Also in the historical documents were devotionals. One was titled "Powerful Prayer Principles," another "Where God Lives," and a third "Peace Is A Priceless Treasure."
There were Bible studies. Preston Manning wrote a four-page Bible study on "Christians and Politics" in 1982. You can read his concluding thoughts. Others wrote Bible studies about the Bible and psychology.
There were prayers, such as "A Supervisor's Prayer" that appeared in the May 1973 newsletter (the very first issue of what became the CCCC Bulletin, which was first called "CCCC Educator").
Today, Christian spirituality is a core part of CCCC's organization:
We pray at all staff meetings for prayer requests submitted by our members.
Where appropriate, we include theological reflection in our materials.
We provide staff devotionals for our members in the God's Workplace section of our website.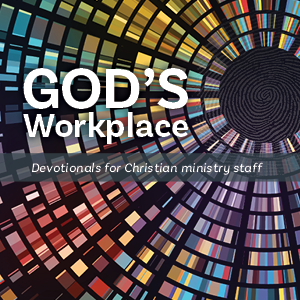 We have prayers that can be said for all ministry staff positions in a free download called God's Handiwork.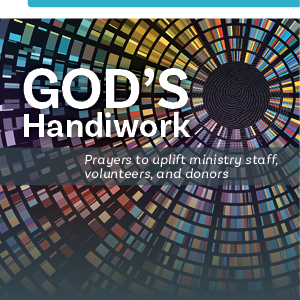 In 2004, we produced paraphrased Scripture readings for some staff positions, such as this one based on 1 Corinthians 13 for ministry leaders and managers called "A Song of the Steward."
In the early 2010s, various staff members wrote a set of devotionals on stewardship for our Accredited Members to use in donor communications.
Key Point: Your corporate history can be a treasure trove of good ideas for your ministry today.
More from Christian Leadership Reflections
Latest
Categories
Tags
Series