Looking Around: Corporate Values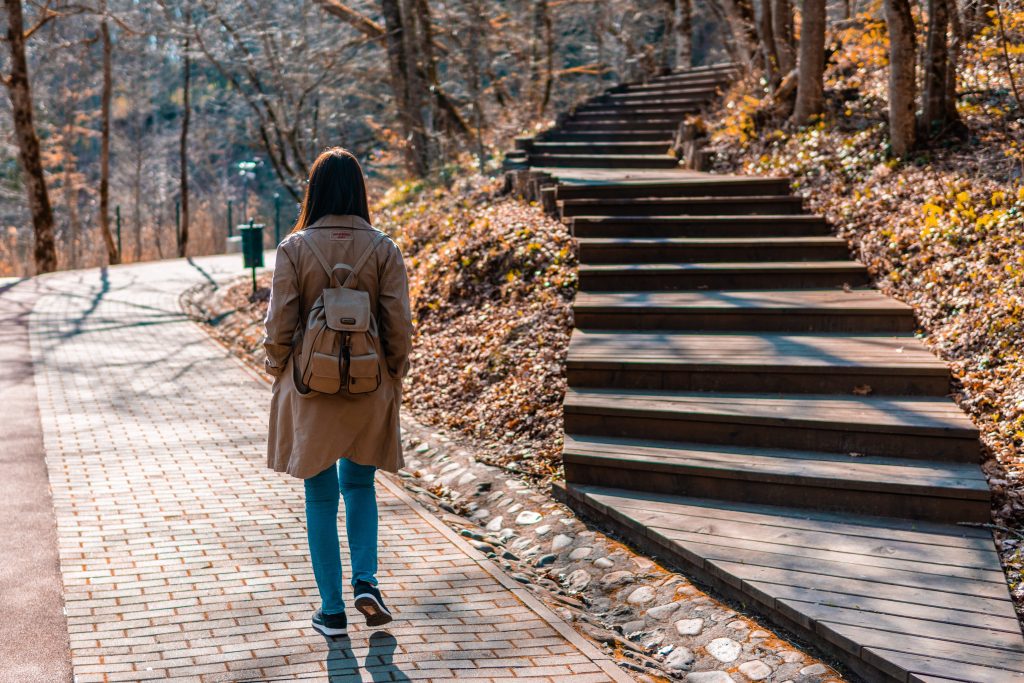 The Milestone 360 Can Transform Your Ministry
In the years leading up to its 50th anniversary milestone, CCCC reflected on its past, assessed its present state, and planned its desired future. Let's call this analysis a Milestone 360. A comparison of CCCC in 2010 to what it is today reveals an organization reinvigorated with new life and creativity—it is refreshed with new programs, platforms, strategies, and an expanded vision for what it wants to achieve.
Our founder and his ministry friends accomplished their dreams of what they could do with the resources they had. My predecessor did the same. And, after focusing on membership growth and organizational development, in 2011 it was time for the team and me to dream as well. Our founder had told me he was amazed that we had surpassed his vision for CCCC, so it felt like a new beginning for us. A well-timed sabbatical in 2011 led straight into the discovery process that I'm now calling the Milestone 360. We used the process to dream about how CCCC could make a much greater contribution to the success of Christian ministries. Our 50th anniversary was within a reasonable planning horizon and our goal was to set CCCC up for success over the next 50 years. A looming milestone, such as a 50th anniversary or completion of a major project, is a great reason to pause and prepare the ministry for what comes next. However, since this analysis can be done at any time, there's no reason to not do it now. How might your ministry be transformed by the Milestone 360 analysis?
The first two posts in this Milestone 360 series looked back over a ministry's history to determine what to preserve, what to revive, and what to leave behind. This post shifts to the present to look around and assess the ministry as it is today, starting with its corporate values.
Corporate Values are Corporate Decisions in Advance
Corporate values are all about the choices that confront ministries every day. Will you go this way or that way, do this or that? When you define your corporate values, you are at the same time deciding in advance the criteria that will be used to assess the many choices the ministry will face in the future. Of the hundreds of values that could be your corporate values, which ones will you feature as the most significant for your ministry for the foreseeable future?
Selecting your ministry's corporate values is not a forever decision. Over time, you may find that other values should be featured as corporate values. The previous values will still be good and worthy to be held by the organization, but the issues facing you then may benefit from a different set of featured values. Every so often you need to answer the question, Are your corporate values still the ones to feature today? This post will help you answer that question. And, if you have not yet identified your corporate values, this post will help you choose the ones that will best serve your ministry.
Types of Corporate Values
There are several different starting places for finding values that could become your ministry's corporate values. I've found it helpful to label those starting points because the labels provide an organized approach to developing a well-rounded set of corporate values.
You will note that I have not included cultural or team values in the list below. These values are often called corporate values, but they are inward looking rather than outward looking and they deal with individuals rather than the organization and its needs. CCCC has formally documented its cultural aspirations and its team values, but we don't call them corporate values. Our corporate values are reserved for what the organization as a whole needs to accomplish its mission.
Christian Values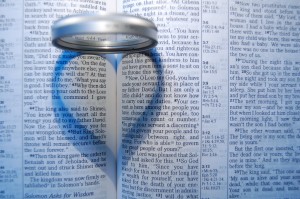 Christian values apply all the time to all Christians and apply to your ministry whether or not they are your coporate values. A particular Christian value becomes a corporate value when it is deemed so vital to mission success for the ministry that it is worthy of receiving special attention.
Because CCCC is an umbrella organization with members from across the Christian spectrum, we feel we have a duty to model Christian unity. So, we have a top-level corporate value of "Evangelical in identity, ecumenical in service."
And because we are involved in the "business" side of ministry, we believe it is important that we remind everyone, including ourselves, of the spiritual and faith-based aspects of our work with a corporate value to "Present a strong Christian witness at all times."
Guardrail Values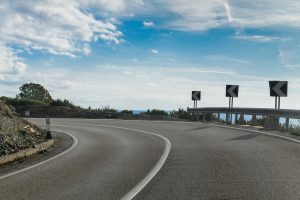 Guardrail values keep the ministry safe by preventing it from suffering again from past failures or unwanted experiences. Completing the phrase "Never again will we…" will help you discern these values.
For example, for a number of years people perceived CCCC as being a "watchdog" or "police officer" enforcing the rules within the Christian ministry sector. This was neither the reputation nor the role we wanted. (Accredited CCCC members voluntarily make themselves accountable for complying with our standards, which we do "enforce," but we do so from the perspective of helping them come back into compliance with the standards they've chosen to meet.) We have a guardrail value to prevent CCCC being seen as a "watchdog" or "police officer" again: "We aspire to…serve our peers with the integrity and servant's heart that are expected of a representative of Jesus Christ." For a season, we had a tagline that positioned us as among our members, not over them: Advancing Ministry Together. Having fulfilled its purpose, we no longer use this tagline, but the value continues as a guardrail for us.
Both CCCC examples of Christian corporate values, "Evangelical in identity" and "A strong Christian witness," also serve as guardrail values. They protect us from mission drift.
Brand Values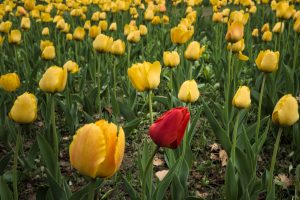 Brand values are those values that tell people "We're different and here's how." They set the expectations of those who engage with your ministry as supporters, staff, or beneficiaries about what they will experience. Review your brand guide to find what is particularly distinctive about your ministry and consider making that a corporate value because it is central to your ministry's identity and reputation.
For example, a pillar of the CCCC brand is Caring, which we've defined as encompassing empathy, compassion, Christian spirituality, listening, encouraging, kindness, and being supportive. This pillar captured what we had been doing for years that built tremendous loyalty from our members. Our related corporate value is that we "serve all Christian ministries in Christian love and harmony." We believe this is what makes membership in CCCC a relational rather than a transactional experience.
Strategic Values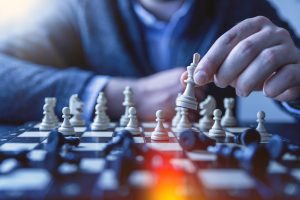 Strategic values are values that your strategy requires. What values must your ministry hold fast to in order to successfully execute its strategy? Make each of those a corporate value.
For instance, CCCC provides information to its members about how to operate a charity so that it is an exemplary, healthy, and effective Christian ministry. We need to show our members how to apply our information by using that same information ourselves to be an exemplary, healthy, and effective Christian ministry. One of our corporate values is to be an "Exemplary model of a Christian ministry" because we aspire to practise what we preach.
Compass Values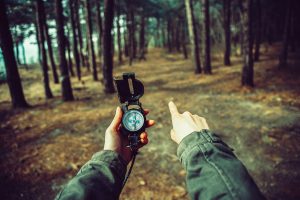 Compass values are high-level values that don't fit under the other value types. Compass values define who or what the ministry is and what it stands for. They keep the ministry on course with its identity and ethos.
CCCC wants to be a good citizen within the community of Christian ministries, so one of our corporate values is to "Demonstrate Christian unity by…always thinking of [other ministries'] welfare, being open to correction, and being ready to find a way forward that honours God."
We also have a compass value to preserve our Christian identity: "We are Christ-centred and Spirit-led, helping ministries think theologically about all aspects of operating a Christian organization."
Platitude Values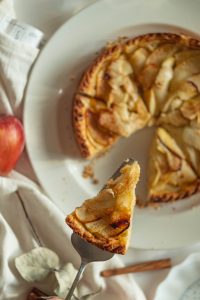 Platitude values are those that few, if any, people would disagree with. It's what we mean when we say something is like "motherhood and apple pie." Who can argue against it? Platitude values are worthy but uncontroversial values that your ministry has no trouble adhering to.
If your ministry has never had to struggle with honesty or integrity, don't make them corporate values. Most people will assume honesty and integrity are a given, so stating them will make some wonder why you felt it necessary to highlight them. If, however, your ministry has had an experience with dishonesty or lack of integrity, then these are not platitude values for you; they are meaningful corporate values, at least for a time.
Platitudes often become corporate values when people don't use the starting points listed above to discern a ministry's corporate values. Instead, they consider in a general way what the corporate values should be rather than analysing what they need to be. One way to tell that you have a platitude for a corporate value is if you never refer to the value when making a decision.
Personal Values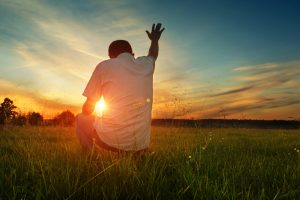 Individuals associated with your ministry may personally hold strongly to some values they want to see adopted as corporate values. This is most likely to happen at the founding of the ministry, but personal preferences for particular values could be suggested at any time. There's no reason to reject them out-of-hand as they no doubt are good values, but they should not become corporate values if they would be platitudes. Make sure suggested personal values fit one of the other types of values: Christian, Guardrail, Brand, Strategic, or Compass.
Updating Corporate Values
If your ministry already has corporate values, reflect on whether they are still the right values for today. Before you change them, though, consider this: previous leaders set them as corporate values for a reason. You need to understand why. Did they document how the values were chosen? What did your research about the ministry's history reveal was going on when the values were adopted?
Current leadership can always change decisions made by previous leaders based on current circumstances, but since values are enduring, give serious consideration about what you are losing by deemphasizing the values you want to remove. To be clear, you are not disavowing the values your remove from your corporate values; you are just removing the emphasis on them. In doing so, what would you be walking away from that previous leaders thought was important? Why was it important? Why did they choose to feature that value and not another? Make sure you understand the history before you change a corporate value.
Though we don't know when CCCC adopted its first corporate values, the 2002 strategic plan listed eight corporate values that had been in place for some years. In 2012, we updated the language for five of the values, and those values are still with us today because they are still relevant. The three values we dropped had all become platitudes since they are part of the very essence of CCCC today, in our strategy, programs, or way of life.
At the same time, we added two new values. One is about the place of the local church in the life of a believer. This was important as it is a key recommendation in my book, The Church at Work, and it was important that CCCC model it. The other new value was about continuous improvement. This was important at the time because we hadn't kept up with changes in technology and how people use it. We also had a lot of infrastructure that needed updating. We're doing much better now, but the value is still useful.
If you create or update corporate values, do a favour for future leadership by documenting why you chose to feature each value. This will help future leadership appreciate the reasons for the value and know if it is time to drop the value and replace it with another.
CCCC's Corporate Values
1. Evangelical in identity, ecumenical in service
We demonstrate Christian unity by serving all Christian ministries in Christian love and harmony, always

thinking of their welfare.
being open to correction.
being ready to find a way forward that honours God in keeping with the direction of the Holy Spirit as discerned by all parties involved.

We are Christ-centred and Spirit-led, helping ministries think theologically about all aspects of operating a Christian organization.
We recognize the biblically mandated special place of the local church in the life of the believer. We respect it as the primary gathering place of Christ's followers, and we respect its denomination's oversight.
We present a strong Christian witness at all times.
2. Excellence in our work
We aspire to excellence in all that we do, serving our peers with the integrity and servant's heart that are expected of a representative of Jesus Christ.
We commit to continuous improvement by

building our knowledge and expertise.
being an innovative provider of leading-edge services.
helping our staff become thought-leaders in their respective fields.
3. Exemplary model for Christian ministries
The board and staff aspire to model faithfulness and excellence as a witness and an encouragement to other ministries.
You can read about the historical review we did and the consultation process we used to develop these corporate values here.